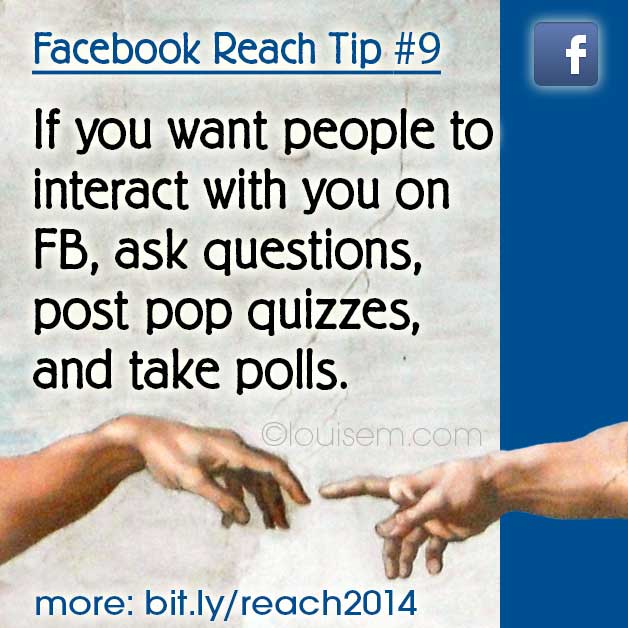 If you want Facebook engagement – just ask!
Ask questions, quizzes, and polls.
Ask for advice and opinions. Ask, ask, ASK!
A comment is worth more than a Like in terms of Facebook engagement. FB knows it takes more effort for someone to comment than to click a button.
And people love to take a quiz, share their opinion, or give advice. So get the comment by offering a clear opportunity!
Make it easy to answer. This or that? A, B, or C?
To get your creative juices flowing, check here for Facebook question ideas.
For more ideas to improve your Facebook reach, follow my Pinterest board of Facebook Marketing Tips and repin your favorites.
And get 20 helpful reach tips in my new report, Increase your Facebook Reach in 2014.
And let us know in the comments if you've posted Facebook questions that got big engagement!