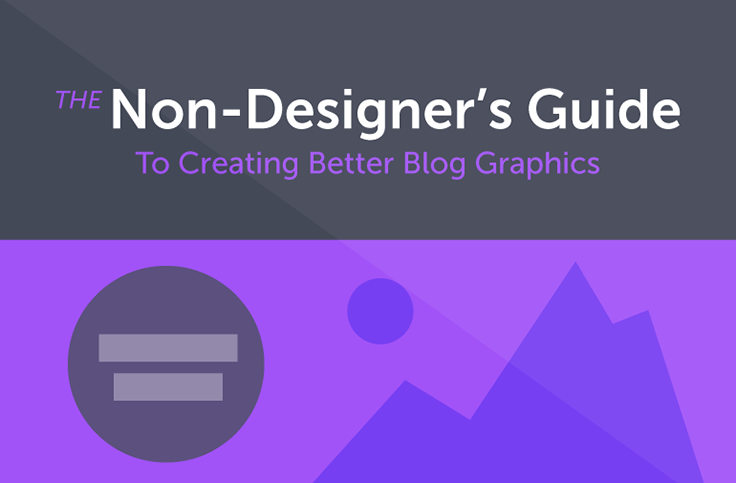 Want to make better blog graphics?
You know you need them: Articles with relevant images get
94% more page views
50% more shares
Do they seem too complicated to create? They're not!
They key takeaway is to keep it simple. Simple designs are more eye-catching!
Copy what works. Check out what top blogs in your niche are doing and get inspired.
Buy what you can't create. Stock photos and icons offer top quality inexpensively.
The infographic shows you 5 styles of blog graphics. Adapt one and keep it as a template! This is easy to do in either Canva or Photoshop.
You don't need to know everything about Photoshop to rock your blog graphics. The infographic suggests knowing these basics:
Free tips via those links! Or keep it simple – get the PS Instant Expert video training here.
Now, to get started making those blog graphics:
Pick one dominant color. If you have a brand color, use it! Or coordinate with your website theme for an easy start.
Now pick one main font that you'll use every time. You can always add a secondary font when you're more comfortable.
Choose an image for the background. My favorite sites are Pixabay (free) and Fotolia (small fee, but you won't see your images everywhere).
Add details if you wish – I say, keep it simple!
Pin the infographic from CoSchedule, and let me know if you have more questions on creating better blog graphics!