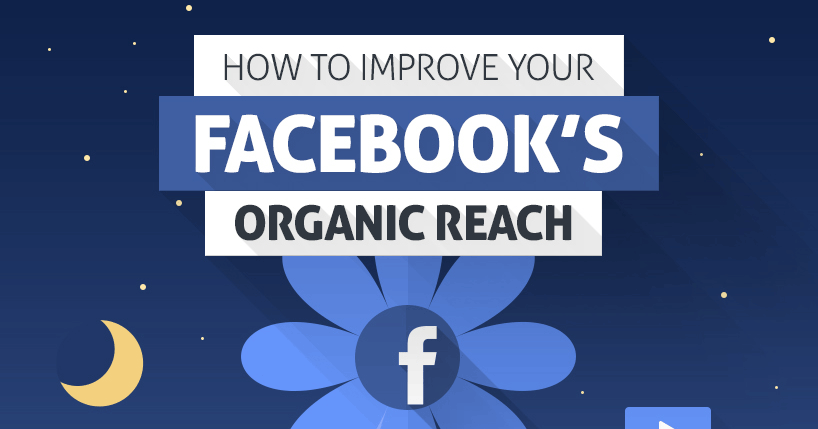 Improving Facebook organic reach seems like a losing proposition these days, right?
Just when you think you might make some gains, Facebook changes the algorithm, yet again!
Facebook's ever-declining organic (free) reach is a big problem for cash-strapped startups, small businesses, and solopreneurs who don't have the resources to commit to costly Facebook ad campaigns.
Reach continues to be a struggle for me, and many of my readers. I knew we could all learn from this infographic!
Tips to Increase Facebook Reach
"Behind the scenes" photos are very attractive to your fans.
Posting at off-peak times is worth a shot – the newsfeed is packed from 6am to 3pm, so try the wee hours!
Ask questions, and listen to your audience. Don't sell.
Share valuable, "snackable" informative graphics (download my free report on the Best Design Apps for help with this one).
And remember that reach isn't everything! Engage the fans who do interact, and coax them on to your email list.
And much more on the infographic from SproutSocial.
Share in a comment: what's your best tip to improve Facebook organic reach?