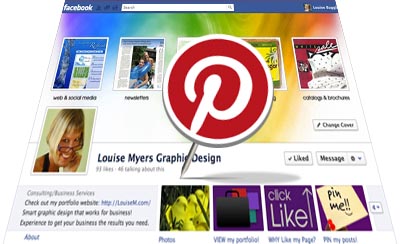 There's a new, better-looking, and easier-than-ever way to add your Pinterest boards to your Facebook Fan Page: a free Pinterest Tab App from Woobox.
Looks better because there's no side-to-side scrolling within the iFrame to see all the Pinterest boards. Easier too, because you don't have to guess at the pixel height to avoid top-to-bottom scrolling. All done for you in 3 easy steps.
How to Add a Pinterest Tab to your Facebook Fan Page

1. Logged in as your personal profile that's an Admin of the Facebook Page, click this link: http://iframehost.com/util/installtab/305927716147259. Click on Choose Facebook Pages and select the one you wish to work on.
2. Decide to show all boards from the Pinterest user, or just one board. Enter the username, plus the URL if showing just one board. You can "FanGate" if desired. I wouldn't use FanGate here, as it's best used for something enticing like an exclusive download or contest. Pinterest boards are public content.
Note: it appears you can only use this custom app once per Fan Page, so you won't be able to add multiple, individual Pinterest boards. But if you choose to show all your boards, Fan Page visitors can still navigate to individual boards right in Facebook.


3. Click Save Settings. View Tab. Done!
Fan Page visitors can click on the Pinterest button in the upper right to visit your boards on Pinterest.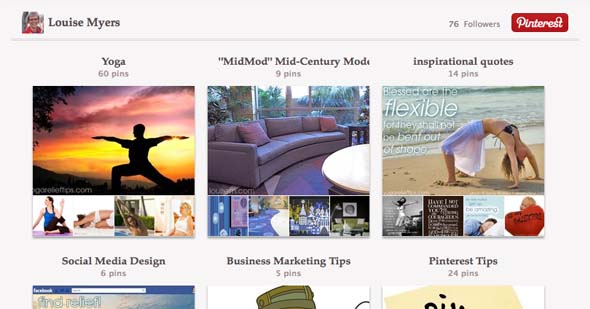 You even get a Pinterest logo Tab Thumbnail. If you'd like, you can change it to a custom image with a custom tab name per the directions here: How to Create Custom Tab Images for your Facebook Timeline Fan Page.
NOTE: As of 2017, there are no more Facebook tab images.
Compare the sleek new Pinterest Tab with the previous iFrame version: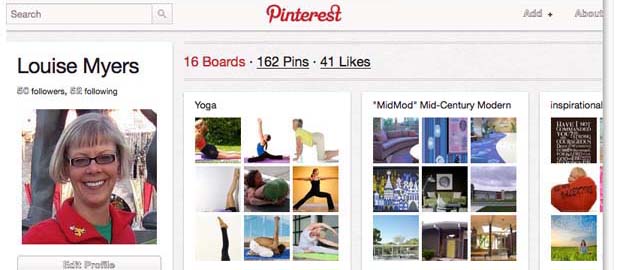 Select the Featured Pin for each Pinterest Board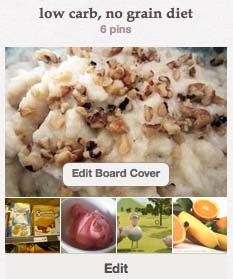 Did you know you can edit the featured pin for each Pinterest board?
On your Pinterest boards page, hover over an individual board until the Edit Board Cover button shows. Click it.
Scroll through your pins, pick your favorite, drag to adjust position, and click Set Cover. That's it!
NOTE: Currently you can't adjust board cover cropping. It will default to the center square portion of the image once saved.
You can also change the order of the boards by clicking the icon above the boards.
Thanks to Woobox for the new, free custom Pinterest Tab App! Try it, then share the link to your Facebook Fan Page Pinterest Tab in the comments below.