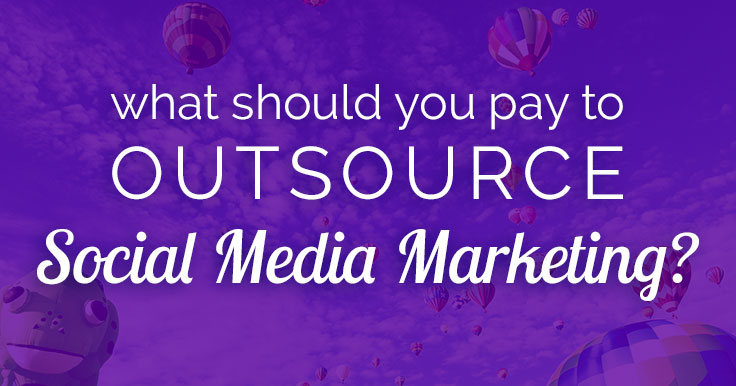 Looking to outsource social media marketing?
If you don't have time to keep your Facebook or Twitter accounts active, you may be thinking about outsourcing these tasks to a third party. While there are some great social media marketing companies out there that can promote your brand on most popular social media channels, it's important to heavily research these companies before you choose one.
Whether you've started researching the costs, or are still thinking about it, you're going to find the prices will be all over the place.
So, the question is: What should I pay if I outsource my marketing campaigns?
The Inclusions – What a Social Media Company Can Do
Most of the social media companies out there will price their services based on your wants and needs. If you simply want a few followers, this will be a lot cheaper than getting a Facebook post liked 10,000 times.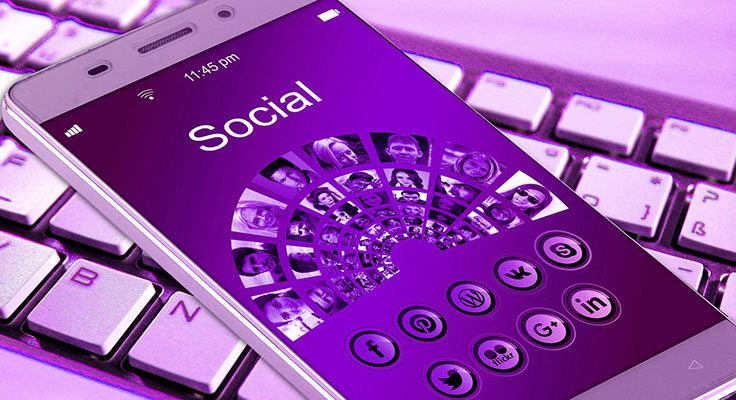 In general, these companies should be able to offer the following services:
#1 Content Creation: Social media is rather pointless if you're not posting updates consistently. The first step for any brand is by being active and keeping your followers coming back for more. This will include posting updates that correlate with your brand and interest your audience.
#2 Growing Your Base: A social media profile is useless if you only have five followers. To get more followers, you need to know how to get the ball rolling, because most followers won't come to you at first, even if you have the coolest profile in your niche.
#3 Advertising: To get these followers, advertising will come into play. To truly tap the potential of social media, advertising allows you to find millions of people who may be interested in your brand.
How Much Does Outsourcing Social Media Cost?
The costs, as mentioned, can be all over the place. Hiring a freelancer with no experience from India will be much cheaper than an organization that works with Fortune 500 companies. Each company will have its own inclusions, pricing, and own set of pros and cons. It is so important to understand that no two companies will be alike, and the highest price won't mean you're getting the best work.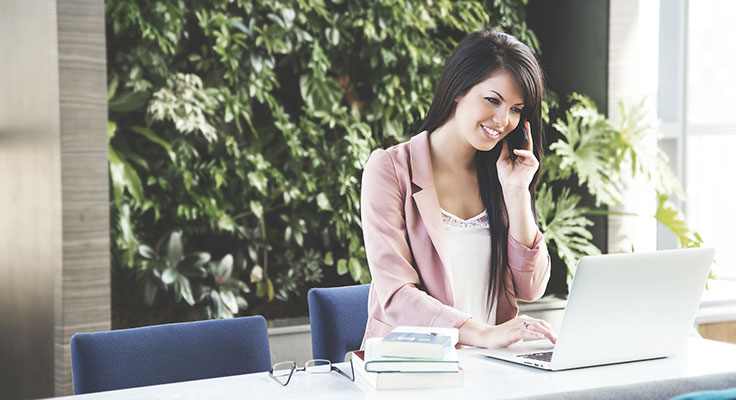 To help you understand, let's break down each group:
The Intern
An intern, if you're able to find one, will often be free, saving you a lot of money; however, this doesn't mean it's going to work well with your business. Since you're hiring a novice, you will have to teach them all the ins and outs as they will have very little experience.
Freelancer With Experience
A freelancer, depending on who you hire, will often charge anywhere from $30 to $55 per hour. A freelancer, unlike an intern, should know how to work with your project and can be extremely flexible, working when you want them to. On the flip side, however, a freelancer often won't offer loyalty as he or she will be working with other organizations – and you will usually rely on one person, making it hard to get things done if they were to disappear for a few days.
In-house Employee
A full-time employee, according to my research, can average $42,000 per year, plus benefits. An in-house employee will be committed to your organization, should be experienced when you hire them, and you'll be able to oversee them every day. As a negative, an in-house employee will be higher in cost and you will have to make a long-term commitment.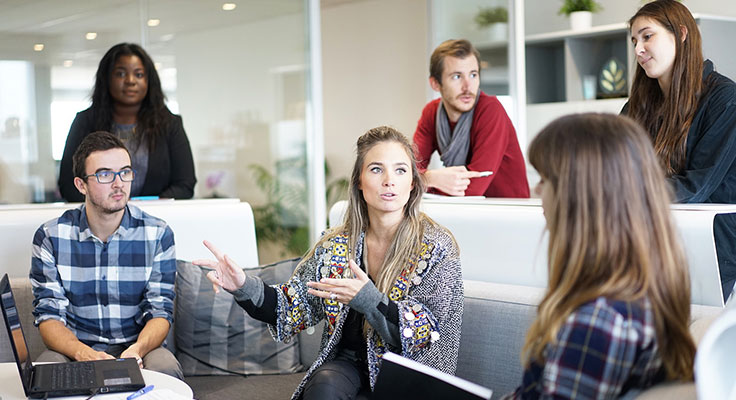 Small Marketing Company
A small marketing company will typically cater to smaller business owners, and most of these companies will try to offer the best price possible. These companies, depending on what you want, can cost anywhere from $400 to $2,000 per month, but most, if you want to see results, will recommend a budget of at least $1,000 per month. While most small marketing companies will have several pricing options to meet your needs, some may require a long-term commitment, often as long as 12 months.
Corporate Agency
Lastly, a corporate agency will be your priciest option and will work with larger corporations. This type of setup will be known to provide a long range of marketing options and can promise large results. For a good corporate agency, be prepared to spend close to five figures per month, around $10,000 to $15,000. These agencies will have many employees, will offer full-service marketing and will more than likely have a lot of experience. Like a small marketing company, though, most will require a long-term contract and you may find yourself working with many people.
One Incredibly Affordable Option

Louise here. I just learned of this offer and wanted you to know about it.
IF you're in one of the industries they specialize in, PromoRepublic can handle your social media marketing for the amazing price of $97 a month. Plus, you can try it for a week FREE!
Accessories
Apparel
Beauty Salon
Café & Bar
Dental
Etsy Store
Fast Food
Fitness Studio
Gym
Real Estate
Restaurant
Spa Salon
Yoga Studio
I can't believe what they've included for that price! Check out their page, read the testimonials, and give them a try.
I am an affiliate for PromoRepublic, so I will get a small referral fee if you sign up. However, you have the opportunity to try it for free with no obligation – and I really want to know how it goes for you! I wish I could try it myself, but I'm not even close to one of their specialties 😉
• • • Click to learn more about done-for-you social media marketing! • • •
Conclusion
Each option will have its own pros and cons. If you do feel you're ready to outsource your social media campaign, be sure to explore your options and choose a company that suits your brand and budget. Choosing the right company can help you focus on other parts of your business, while growing your social media channels at the same time.
Let us know in a comment: Which option appeals to you for outsourcing social media marketing?