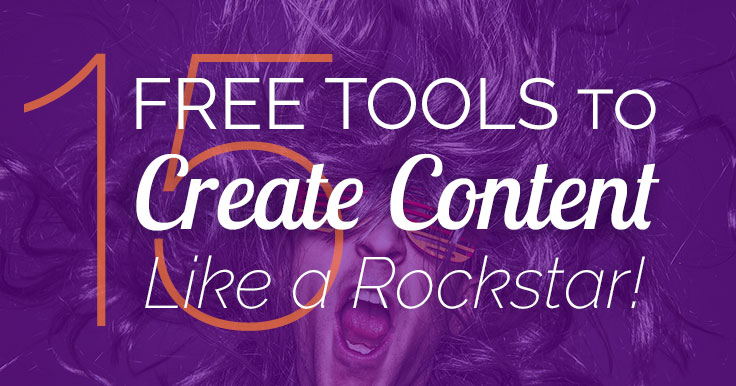 Looking for free content creation tools?
If you've seen the power of content marketing but your budget is tight (or nonexistent!), these free tools are ready to help.
I've grouped them by the type of content you wish to create:
Ebooks / PDFs
Slide presentations
Videos
Graphics
Infographics
Ready? Let's roll!
15 Free Content Creation Tools To Crush Your Marketing
Don't think you need professional writers, designers and videographers or expensive software to create your content! You certainly can invest in these if you want, but you may be surprised just how much you can do for free.
And with a little creativity, you'll get great results, too!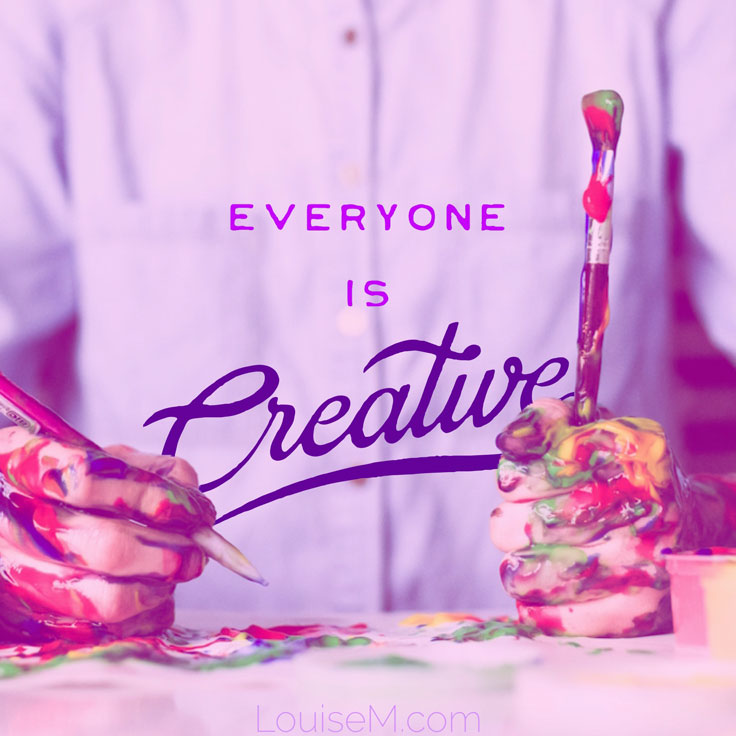 Here are 15 free tools you can use to create 5 kinds of content:
How to Create PDF Files for Free
PDFs have been around a while now, but this format is still widely used for text-based documents such as reports and e-books. You can also use this format for printables, checklists, worksheets, and planners.
A short, one-to-six page PDF makes an awesome "content upgrade" – a freebie you give away to build your email subscriber list.
A longer one, with valuable info from your niche expertise, is perfect to sell to your readers and followers! Check my Resources page to see my PDF info products.
Gone are the days when you needed Microsoft Word plus PDF converter software! You can now create your document and convert it to PDF format in one application for free. All you need is a Google account (a Gmail account is fine) and to go to Google Drive.
Now you're in Google Drive, click 'My Drive' and choose 'Google Docs.' Click the arrow to see a choice of starting from a blank page or a template.
Type your content, add any images you would like and then go to 'File,' then 'Download as' then 'PDF document.' Easy.
Another option I've used is Open Office, which is free software you can download to your computer. It works way better than Word for Mac – and it's free!
How to Create a Slide Presentation for Free

Let's stay with Google Drive, because alongside Google Docs you'll find Google Slides, which is Google's equivalent of PowerPoint. Erase your memories of boring speakers reading a bullet-pointed list off a PowerPoint slide, because presentation files can now be valuable pieces of online content. Just save your presentation file, upload to Slideshare.com, and then share or embed it in a blog post or web page.
But back to Google Slides. Simply go to Google Drive, click 'My Drive' and this time choose 'Google Slides.' Again you have a choice of starting from a blank page or a template.
Create your presentation and download in your choice of format, including PowerPoint or PDF. You can even download in JPG format, which makes it easy to turn your first slide into an image for your blog post or a video.
And yes, you can also create a slide presentation with Open Office!
How to Create and Edit a Video for Free
Made a presentation? Don't stop there. Why not record a narration and convert your presentation file into a video using screen casting software? Jing is easy to use and free for videos of up to five minutes.
Of course, you can easily make a video for free with your smartphone. But if it's for business use, you'll probably want to polish it up a bit.
Video editing doesn't have to be complicated or expensive. Windows Movie Maker was the best-known free video editor for the PC, although it hasn't been updated in some time, so may no longer work for you.
YouTube has its own free editing tool complete with video and audio clips – take a look at www.youtube.com/editor.
If you're a Mac, iPad or iPhone user, take a look at iMovie in your (included) apps. For Android devices, there are a range of free video editors including VidTrim and FilmoraGo.
How to Design Graphics for Free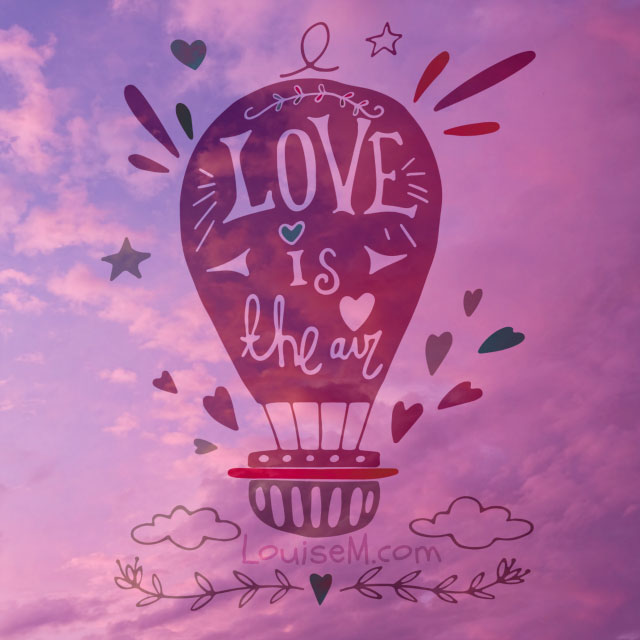 So you don't have Photoshop, or the skills to use it? Don't worry, there are plenty of ways of making stunning graphics without the need for professional software or graphic design skills. That's just as well, because you're going to need images for content marketing – and lots of them!
Some platforms – such as Instagram and Pinterest – are all about the images. But you'll also need images for blog posts, Facebook and Twitter posts, e-book and report covers and even video thumbnail images.
Canva is a perennial favorite, but I find it rather complicated, especially for beginners. However, it does have a large variety of templates!
Here are some easy-peasy online graphics tools:
Note: I'm an affiliate for some of the design tools, which means that if you decide to upgrade to a paid version, I'll get a small percentage of the sale. I only recommend products I believe in!
How to Create an Infographic for Free
Infographics are images that display data in a visual form. Although they take a little time to create, they're worth the effort if you have complex information to get across.
There are several free tools you can use to make infographics:
Which Free Tools Will You Choose to Create Content?
You don't need a large budget to create stunning content. Just a clear idea of what your audience wants to know, a little creativity, and some free tools.
And my free content marketing mini-course! Each lesson comes as a printable PDF with space for journaling your answers to the prompts in each lesson.
• • • CLICK to Get your FREE Content Marketing Lessons! • • •
If there's another free tool you use and love, let us know in a comment!
Then share this post, so others can enjoy free content creation tools.