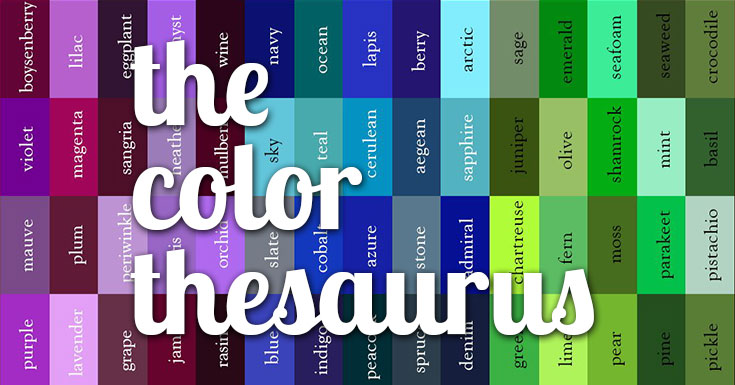 Ever wish you had a color thesaurus?
In search of a more evocative term to describe a color than the basic "red" or "blue?"
You're in luck! I came across this cool infographic by Ingrid Sundberg. I know you love color, so I wanted to share it with you!
She's come up with 20 different shades of white… as well as
20 tans
20 yellows
20 oranges
20 reds
20 pinks
20 purples
20 blues
20 greens
20 browns
20 grays
and 20 blacks – or names for black, anyway! Most appear to be the same inky hue.
240 colors and names in all!
Pin this colorful infographic and never be at a loss to describe a color again.
Color Thesaurus by Ingrid Sundberg.