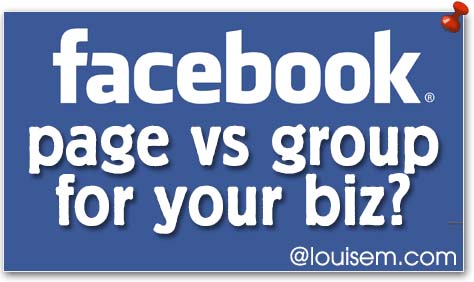 Have you wondered whether a Facebook Page vs Group is better for your business?
You may have noticed that your Facebook Page is getting lousy reach, yet you see Facebook Group posts popping up in your news feed all the time.
Groups do get visibility, but they're not for direct business promotion. They're great for building community, but you'll be posting there as your personal profile. Pages can't post in groups.
Check out the graphic below comparing the features of Pages and Groups.
Facebook Page vs Group: Which is Best for Your Business?
[pinit]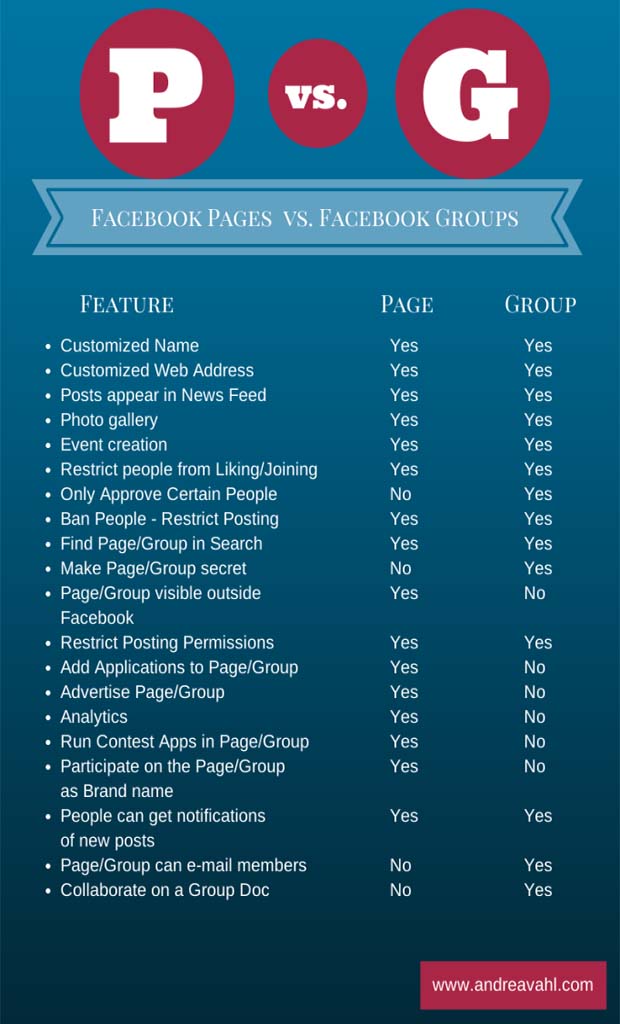 Graphic used with permission of Andrea Vahl. Visit her post for more details.
The bottom line:  a Fan Page should be the main part of your Facebook marketing strategy. Opening a Group may help your business:
Provide technical support if you're teaching something where people have lots of questions.
Add a bonus "closed group" forum to a paid product.
Provide additional visibility around your niche, if you have time to participate on both Page and Group.
Have you run a Facebook Group for your business? I'd love to hear about your experience. Where do you stand in the debate of Facebook Page vs Group?