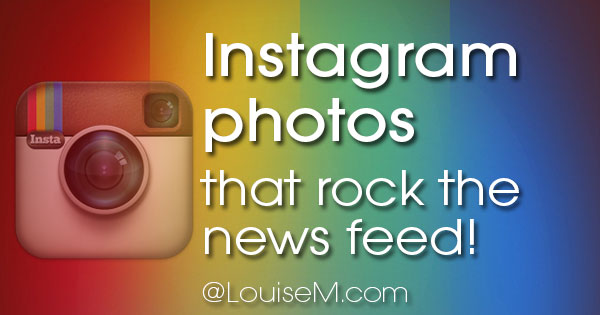 Posting Instagram photos?
Wanna know which photos rock the Instagram news feed?
Curalate examined 8,000,000 Instagram photos for qualities including lightness, color, texture and background ratio. The surprising results are depicted on the infographic below!
Here's a rundown of the winning photo characteristics:
Photos with lighter tones got 24% more likes
Photos with more background got 29% more likes
Predominantly blue photos got 24% more likes
Photos with one dominant color got 17% more likes
Photos with low color saturation got 18% more likes
Highly textured photos got 79% more likes
Duck-face selfies got 1,112% more likes than normal expressions!

What do the results mean to you? I believe you still need to be true to your brand. My personal brand is colorful, so I'm not going to go all sepia-toned on Instagram! Even Curalate says: "It's important to note that creativity will still trump the science and there is no formula for a "perfect" Instagram photo."
But they do admit, "this data certainly hints that brands and marketers should… understand that different platforms call for different types of content." It's certainly food for thought!
Check out the infographic and let me know: Based on this study, will you change your Instagram photos?