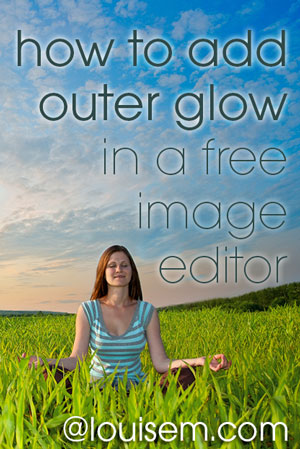 Type blending into your background?
Learn how to make text stand out with Outer Glow effect!
Easy to do on the free online photo editor pixlr.com.
Just follow my simple directions!
How to Make Text Stand Out with Outer Glow Effect
If you missed the previous tutorials, they are:
All are demonstrated with Facebook Cover Photos, but the techniques are the same for any image.
With your image open on pixlr.com, and the desired type layer selected:
Go to Layer… Layer Styles in the top menu bar. Choose Outer Glow. Be sure to click on the name Outer Glow so you can make adjustments.
You'll want to pick white or a very light tint for dark type that's blending into a medium background. Pick a dark shade for light type to pop it off a medium background. When you've got your color, click OK.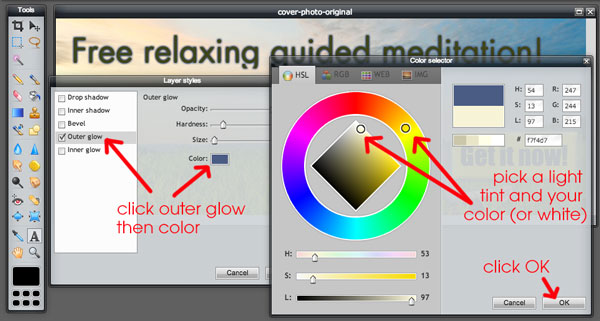 Adjust Opacity, Hardness (I recommend a very low number, like 1 or 2), and Size. A subtle glow is more appealing than a harsh, outlined look. Try different combinations and choose your favorite. Click OK.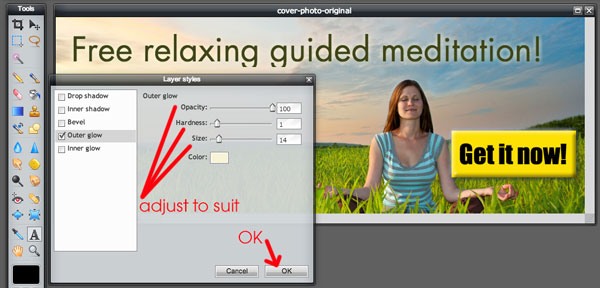 Now your type stands out with Outer Glow! Save your file both as PXD, so you can go back and adjust, move, or remove layers, and as a JPEG or PNG for use on the web.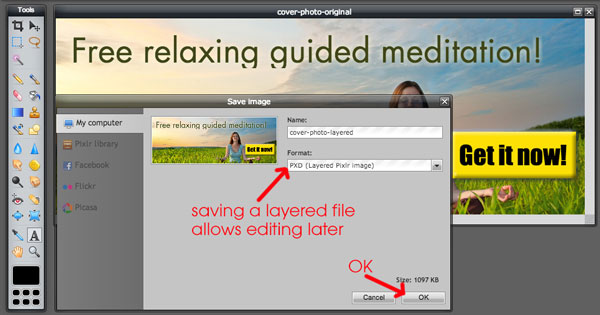 If you enjoyed this tutorial on how to make text stand out with Outer Glow, please share!