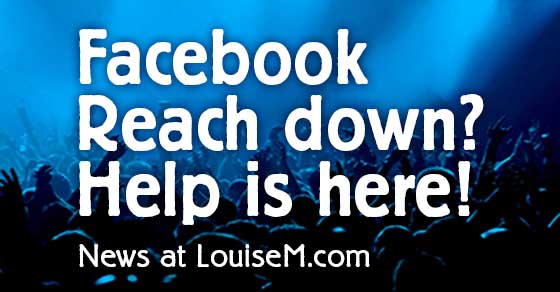 Facebook Reach dropping? 
Don't let your Page sink into oblivion!
I'm sure you've put a ton of work into your Facebook Fan Page. I know I have!
I've been busy working on solutions for you to get the best reach possible on your Page.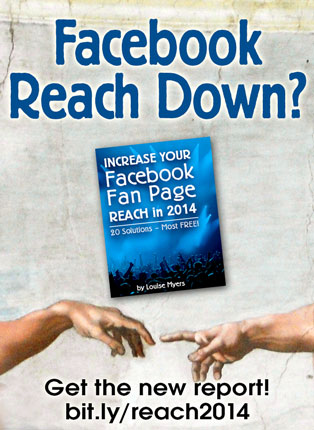 If your potential customers are on Facebook – and with 1.15 billion Facebook users, they probably are! – don't abandon them.
I just published a special report for you with 20 actionable tips to increase your Facebook reach. Click here to learn more.
I've also created over 2 dozen Facebook Reach tips graphics that I'll be sharing over the next month on my social platforms. Be sure you're following my Facebook Page here. I recommend you sign up to get notifications so you don't miss any tips.
Another great place to keep up with my Facebook Reach tips is on my Facebook Marketing Tips Pinterest board. Bookmark it, and/or repin your favorite tips and articles to your own board, so you can refer to them as needed.
My tips graphics will be "dripped" out, not blasted out, so you can follow and apply one tip at a time. To get a head start and save your Page from further decline, spend a few bucks and pick up my special report. Read all about it here.
My goal is to help you save your Page, and increase Facebook Reach!