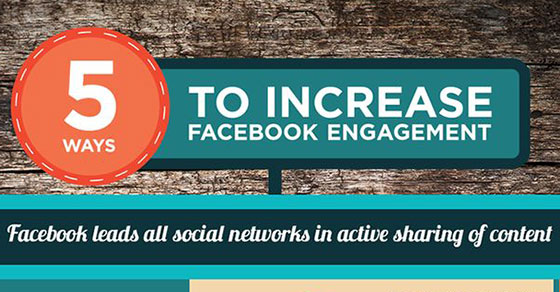 Looking to increase Facebook engagement?
This infographic has you covered, with 5 great tips.
Facebook leads the way in social sharing, garnering almost a quarter of all sharing on social networks (24%).
To get your share of shares, you need to know what people want from your page!
Most fans Like a page to get coupons, giveaways, and promotions. Some pages may attract fans looking for news or entertainment though – know your audience!
In general, photos, short text, and emoticons also boost your engagement.
Gamification is a great idea that I've seen work well on many pages! Great technique to adapt to your niche.
Engagement is critical to your Facebook Page Reach, and getting the best return on investment of your time and/or marketing budget.
Hat tip to Kaleidico Marketing for this helpful infographic.
For more tips to increase your Facebook engagement and reach, pick up my new report!