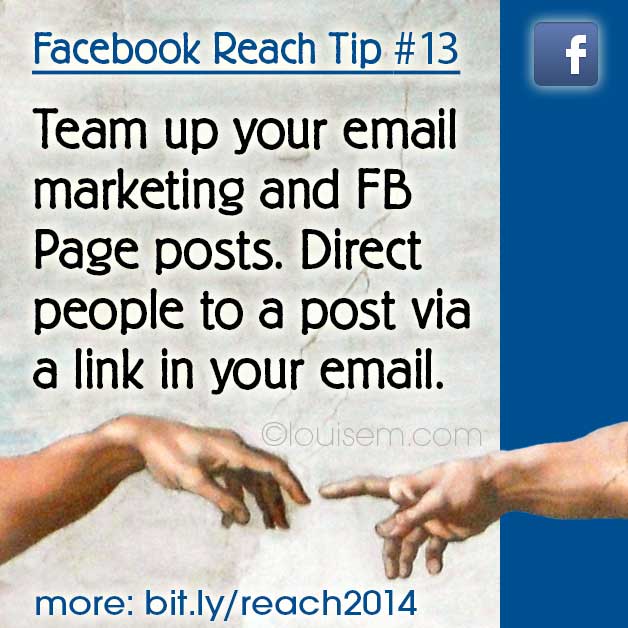 Want to boost your Facebook Page Reach?
Team your page posts with your email marketing!
Try this: In your next email, ask your subscribers for input on an issue you know they're interested in. Then ask them to comment on a Facebook page post where you've posed the same question! Be sure to send them the link in the email, with a clear call-to-action to click and leave their opinion.
Promising to read all comments and respond will help ensure a good turnout.
Another great idea is to promote your Facebook contests and offers to your email list. Surely they'll be glad to know about your special deals! Again, give a link with a clear call-to-action to visit the post and Like your page.
For more actionable ideas on boosting your page reach, get the new report How to Increase your Facebook Reach in 2014.
Have you tried using your email marketing for better Facebook Page Reach?