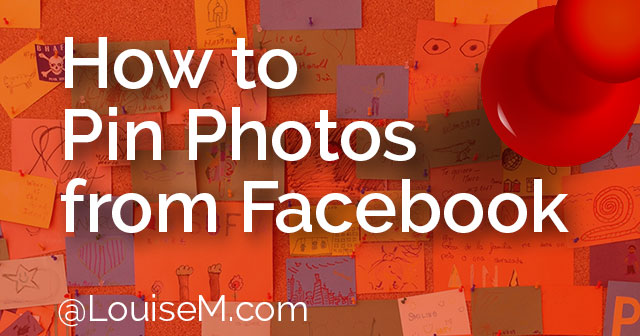 Ever try to pin photos from Facebook?
And get bummed when you can't?
Now this simple tool makes it easy!
Not only can you pin from Facebook – you can even pin a blog post that has NO images!
The tool's called Pin4Ever, and this great tip comes from Vincent Ng of MCNG Marketing.
Check out the video and learn how you can take a screen shot of anything to pin! Not only that, the URL where you took the screen shot is automatically attributed to the pin. This is perfect, as you always want to give proper credit and links with your pins.
Cool, huh? Share with anyone who'd like to know how to pin photos from Facebook!