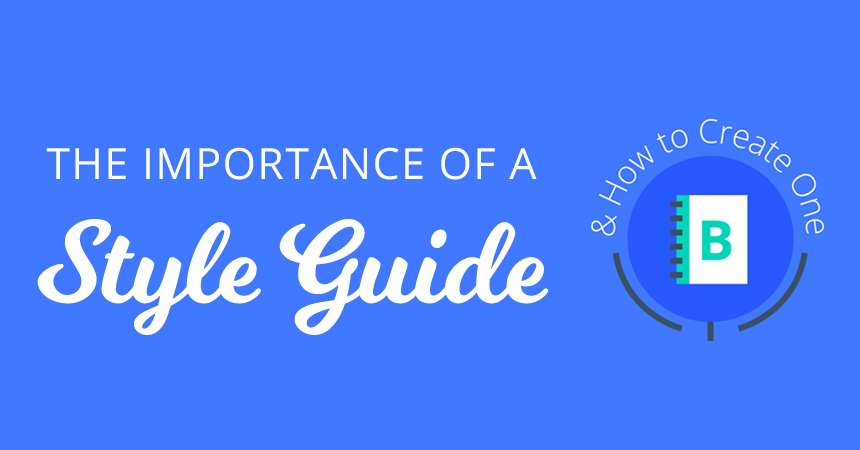 Wondering if your business needs a brand style guide?
Or maybe wondering what the heck a style guide is!
A brand style guide is a framework that helps people who are working on a marketing campaign. A style guide aids employees, creatives, and contractors, helping them know how to structure their content and focus their creativity.
Don't have a team? A style guide is useful for a solopreneur too! It will ensure brand consistency in any content your clients, customers, and followers see from your business. Having one in place makes your content creation decisions so much easier!
Read on after the infographic for details.

Why Your Business Needs a Brand Style Guide
All those who work on a marketing campaign needs to have a clear understanding of what's expected, so that they can produce consistent results. Without a brand style guide to detail elements such as brand voice, design elements, and writing rules, you risk having ultimately wasted time on material that misses the mark in content, design, and style.
The creation of a style guide should be accomplished in the early stages of a campaign or at the beginning of a new client relationship. A style guide needs to contain specific elements, such as:
Permitted content
Writing style
Logos
Fonts
Colors
But don't let a style guide get bogged down in small details. The goal is to familiarize people with your company, give them a reference source, and help them understand the elements of your brand's communications, so that they don't have to constantly ask questions about visual and content elements.
When writers follow a style guide, for example, they'll reduce the need to make extensive revisions for content that doesn't match a company's preferred style and tone.
Or, if you're a solopreneur, you'll define your business brand for yourself – so you don't get bogged down in small decisions every time you create a piece of content.
Check out the infographic to learn more ways that you can create a brand style guide, and why you need one for your company and your next project.