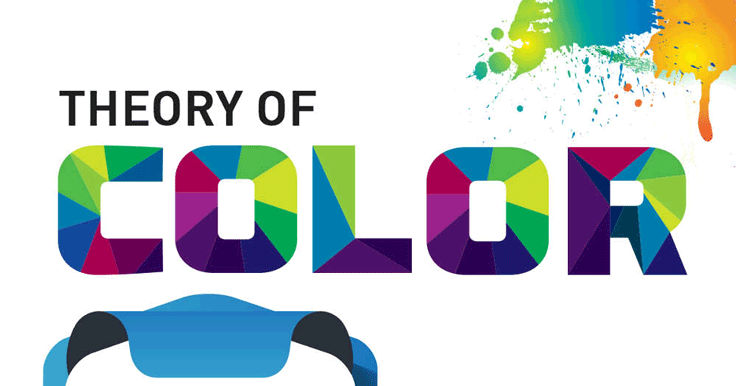 Baffled by color theory?
Struggling to decide how to combine colors in your graphics?
You're not alone. While some of us are born with a sixth sense about color, most people are intimidated.
Learn to use color like a pro in these infographics from SilkCards.
There are 3 parts:
Color Theory Basics.
Contrasting and Complementary Colors.
Color Combinations: Background and Text.
Check them out and pin your favorites! Read on after each image.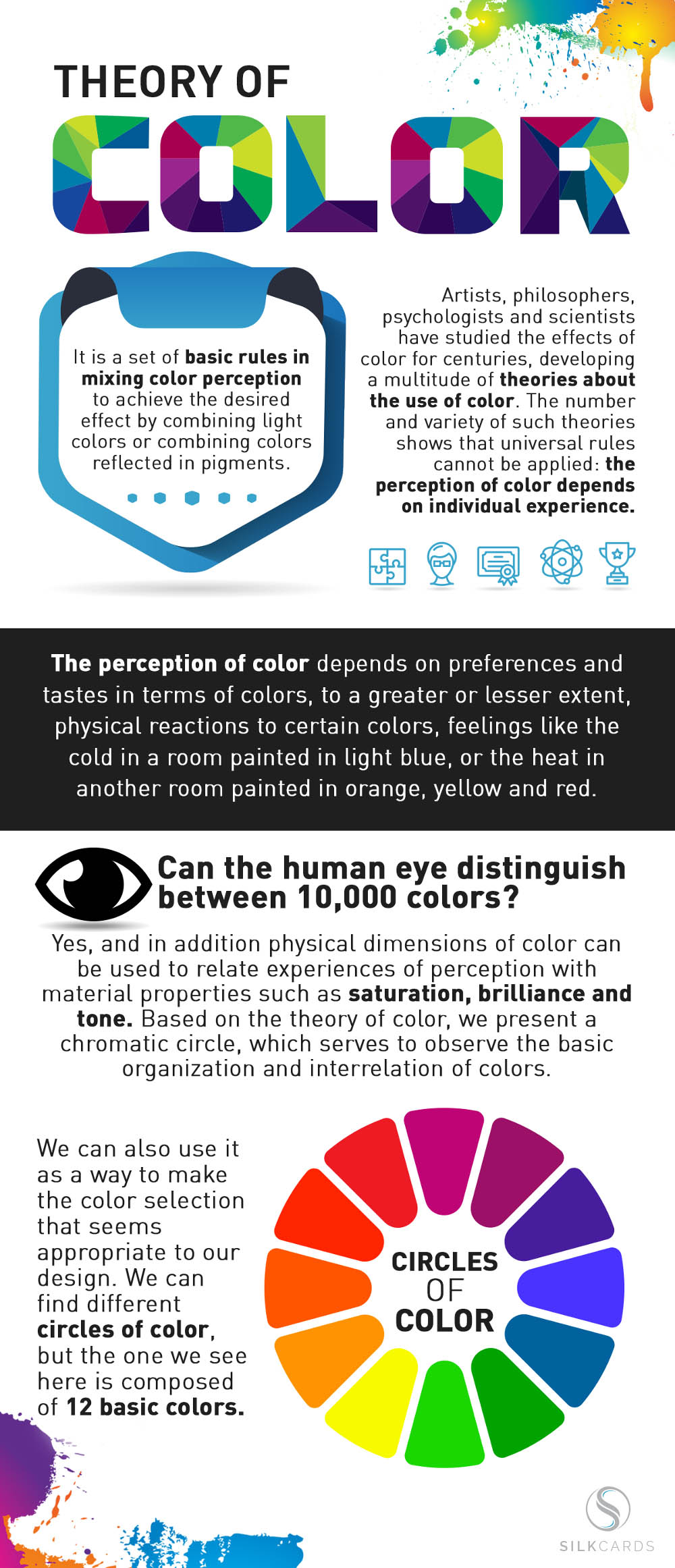 Color Theory Definition
In the visual arts, color theory or colour theory is a body of practical guidance to color mixing and the visual effects of a specific color combination. There are also definitions (or categories) of colors based on the color wheel: primary color, secondary color and tertiary color. source
Color theory is a set of basic rules in mixing color perception to achieve the desired effect by combining colors of light (RGB) or combining colors reflected in pigments.
The perception of color depends on preferences and tastes in terms of colors, to a greater or lesser extent, physical reactions to certain colors, such as feeling cold in a room painted in light blue, or warm in another room painted in orange, yellow, and red.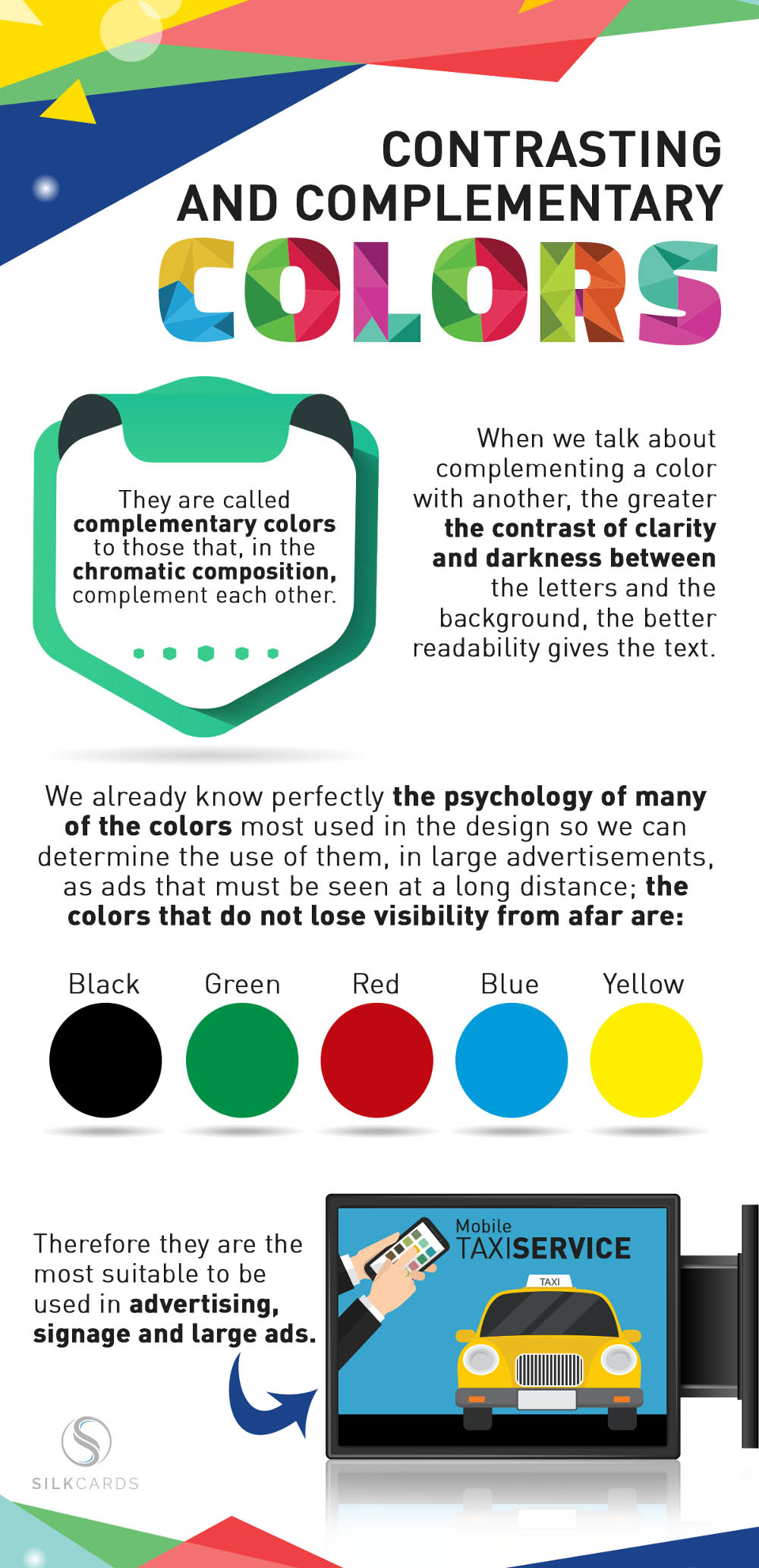 Contrasting and Complementary Colors Infographic
When we talk about complementing a color with another, the greater the contrast of clarity and darkness between the letters and the background, the better the readability of the text. This is so important to understand when designing graphics!
Also note that strong, primary colors will give your brand the most visibility.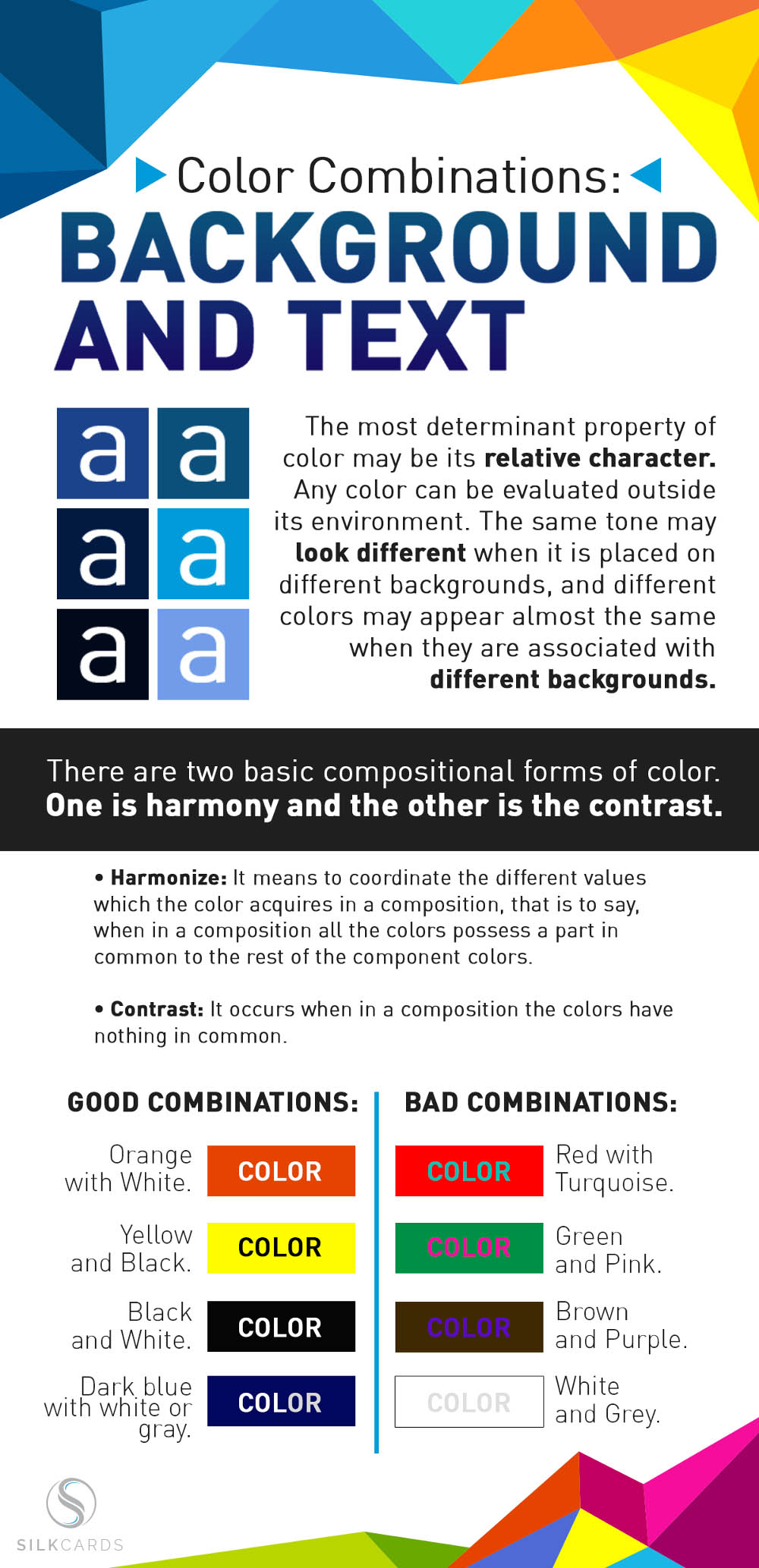 Color Combinations for Background and Text Infographic
Any color can be evaluated outside its environment. Be aware that the same tone may look different when it is placed on different backgrounds, and different colors may appear almost the same when they are associated with different backgrounds.
There are two basic compositional forms of color. One is harmony, and the other is the contrast. Good background / text combinations occur when the colors have a lot of contrast. Bad combinations may be similar in tone or hue, and hard to read.
More Color for Branding Infographics
You may want to check out these other infographics for tips specific to marketing and branding. These will open in new tabs so you can keep your place.
Color Psychology: What Do Your Brand Colors Say About You?
The Secret Psychology of Color in Marketing: Infographic
The Psychology of Color for Your Brand: Infographic
Which Fonts and Colors Drive Top Brands? [infographic]
You might also want to check my most-pinned infographic about favorite colors. It's currently closing in on 200,000 pins! What Does Your Favorite Color Say About You? [infographic]
I'm sure these infographics will help you learn more about color theory. Pin them for future reference!