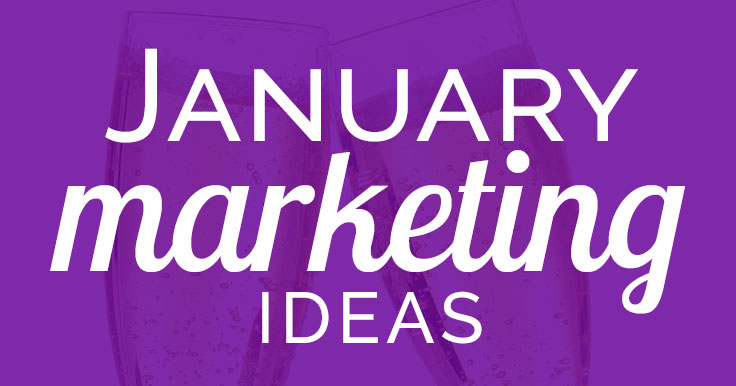 Need January marketing ideas?
January kicks off a new year and offers a fresh start. Many people will make a New Year's resolution – but less than 10% will achieve their resolution.
Even though many fail, people who explicitly make resolutions are 10 times more likely to attain their goals than people who don't explicitly make resolutions.
Is there a resolution that's common to your audience? How can you help them make and/or keep it?
It's a great opportunity to promote your business, and how you help make lives better.
If resolutions don't resonate with your business, there are lots more ideas to choose from! I've even got them in a super-simple to follow format, which you'll hear more about further down.
Pin or tweet, then read on!

New Year's Resolutions for Marketers
Idea 1 is to tap into a resolution of your target market.
Per Statista, these were the top New Year's resolutions for Americans in 2020. Some variation of these always top the list, and are top of mind for most people.
Manage finances better 51%
Eat healthier 51%
Be more active 50%%
Lose weight 42%
Improve mental well-being 38%
Improve social connections 30%
Learn a new skill 22%
Be more eco-friendly 22%
Can you find something that you could adapt to assist your audience?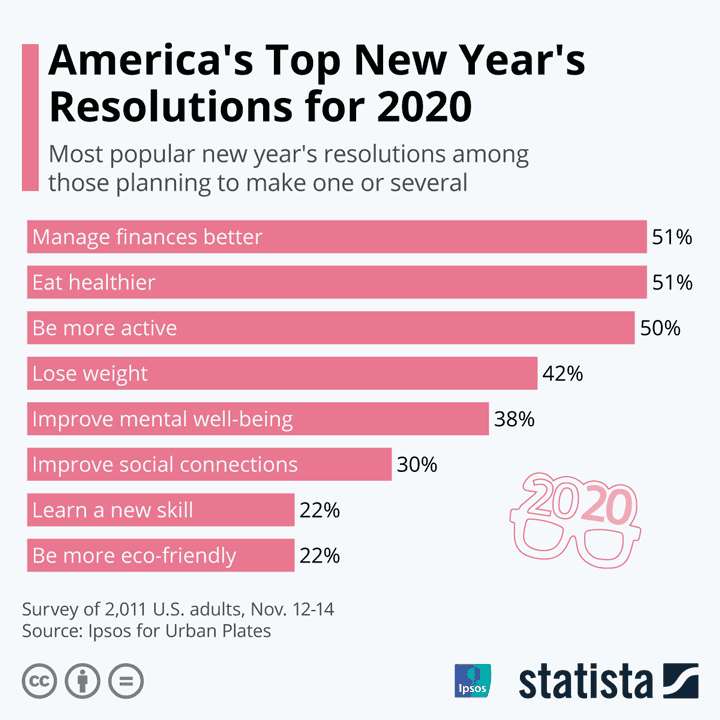 10 January Monthly Holidays
Do any of these month-long holidays resonate with your business and audience?
Plan a promotion that could include blog posts, sales, social media posts, contests and more.
National Mentoring Month
National Get Organized Month
Get A Balanced Life Month
International Creativity Month
National Be On-Purpose Month
Financial Wellness Month
National Clean Up Your Computer Month
International Brainteaser Month
Self-Love Month
Shape Up U.S. Month

8 January 2021 Weekly Holidays
These holidays last for a week(ish).
Asterisked dates* change year to year.
Dates are correct for 2021 and will be updated each year in early November.
If these don't work for you, there are more weekly holidays in my Planner below!
Diet Resolution Week: 1–7
Someday We'll Laugh About This Week: 2–8
Home Office Safety and Security Week: 10–16*
Elvis' Birthday Celebration Week: 7–10*
National Fresh Squeezed Juice Week: 17–23
Hunt For Happiness Week: 17–23*
National Activity Professionals Week: 17–23*
Clean Out Your Inbox Week: 25–29*

January 2021 Daily Holidays
The big holiday in January is New Year's Day (January 1), as it sets the tone for the first few weeks of the year.
Think resolutions! (See resolutions section above).
Another biggie: January 18* is Martin Luther King Jr. Day in the U.S.
Asterisked dates* change year to year.
Dates are correct for 2021 and will be updated each year in early November.
Here are some favorite minor holidays:
January 2 is National Motivation and Inspiration Day
January 7 is I'm Not Going To Take It Anymore Day
January 8 is Elvis Presley & David Bowie's birth anniversary
January 10 is Peculiar People Day
January 13 is Make Your Dream Come True Day
January 14 is National Dress Up Your Pet Day
January 16 is National Nothing Day
January 21* is Get to Know Your Customer Day
January 24 is National Compliment Day
January 25 is National Opposite Day
January 29 is Oprah Winfrey's birthday
January 31 is Backward Day
Dozens more in my Planner. See below!
Which January Holidays for Your Business?
There are truly holidays for every business and personality. Some days have as many as 8 to choose from!
As I mentioned in the article on Weird Holidays, there are a lot of places online where you can look up hundreds of fun holidays to connect with your followers.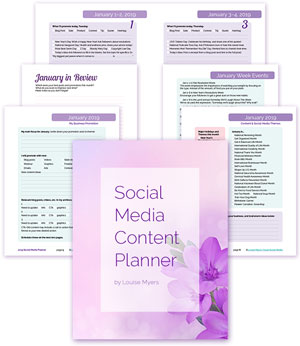 Of course, I can make that easier for you! I've consulted several of these sites and cross-checked the info, so you don't have to.
Then I put the most engaging ideas in a handy, printable Social Media Content Planner.
Plus, I've included ideas on how to use them! And a strategy to ensure that your business promotion gets scheduled first. Then use fun holidays to keep your audience engaged!
Purchase this instant download PDF for January only, or for the full year at a 45% savings.
OR, grab the free January one-sheet content inspiration calendar. One prompt per day, plus room to write in your own ideas on how to use it!
Get your printable PDF in the FREE members area!
To sign up for a free membership, click here.
• • • Click here to get your Social Media Content Planner! • • •
Be sure to pin or tweet this post to share with others.
What do you think? Which January marketing ideas will YOU use?