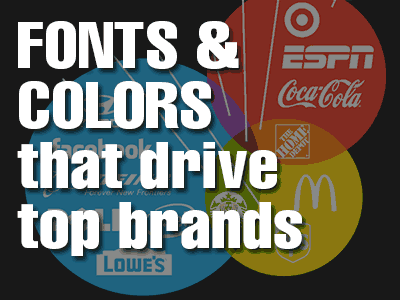 Pondering your visual brand strategy?
Never hurts to check out what the world's top brands do.
Fonts and colors are your first consideration, and they need to set the right tone for your company's brand. Tasty Placement analyzed the colors used in the top brand logos. Then they determined font styles. Finally, whether the top brand logos used an icon only, text only, or a combination of both.
As you can see on their infographic, only iconic brands like Apple and Shell can get away with an icon only!
And the font Helvetica is just crushing it, being used in better than 1 in 5 of top brand logos.
Does this mean you should choose Helvetica? No more than Mattel's Barbie shouldn't use pink as her brand color, or me purple. Just choose wisely.
More on choosing brand colors here.
Pin the infographic to share which fonts and colors drive the world's top brands.