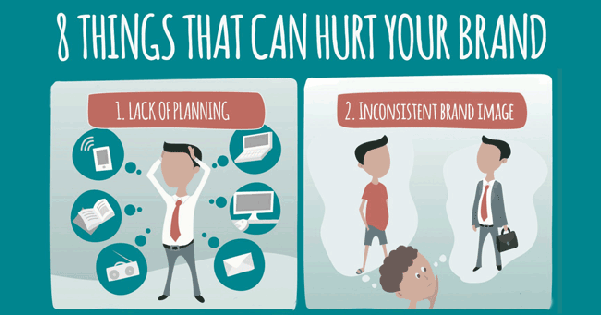 Are you making these branding mistakes?
Small business or large – you need a memorable brand. You've either worked hard to create one, or are in the process of it, so avoid the brand-killers on this infographic!
Check the branding mistakes infographic from Visualistan by Creatage for fun illustrations of these errors you don't want to make!
Lack of planning.
Inconsistent brand image.
Producing low quality content.
Breaking brand promises.
Underestimating online marketing opportunities.
Not listening to your audience.
Badly designed and hard to navigate website.
Crossing line between different and offensive.
Fess up! Are you making any of these branding mistakes?