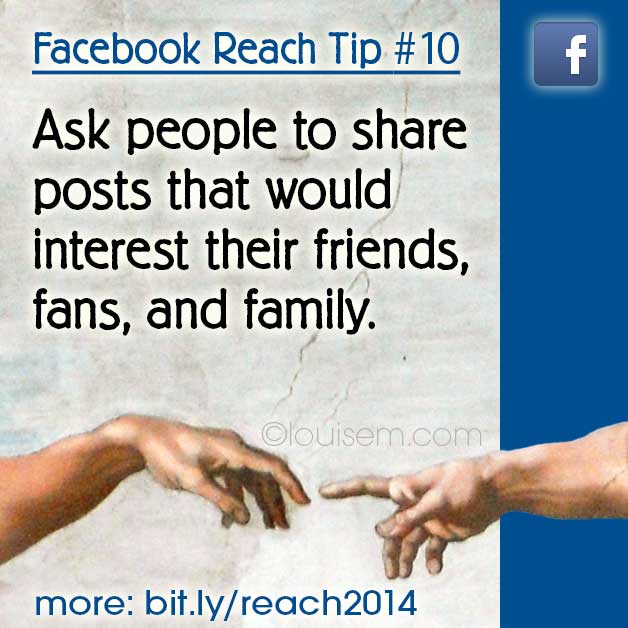 Should you ask for shares on Facebook?
Sometimes! It's not an easy yes-or-no.
Facebook has come out and said they will penalize pages that are asking fans to share spammy posts. These posts might link to ad-filled sites. Facebook has promised to decrease the reach on such posts.
Most Facebook gurus, including Mari Smith, believe it's OK to ask for a share of a quality post – occasionally.
Pages running contests ask fans to share, and it seems to be working for them!
So the caveat is: create Facebook posts that people want to share. Then it's fine to suggest they share, from time to time. Mari posts important Facebook news on her page, and often closes by suggesting fans share if it's of interest to their audience. I've done the same on my page.
Don't forget that YOU can share from your page to your profile! It's a great way to increase your reach.
For more actionable tips, check out the Facebook Reach report!
Then leave a comment on how you've fared when you ask for shares on Facebook.