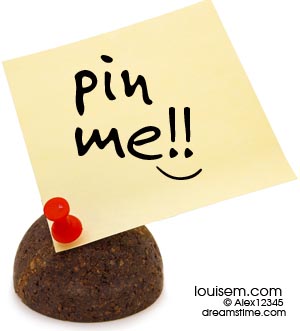 Want to get Pinterest traffic to your site?
You bet!
Pinterest drives more referral traffic than Google+, LinkedIn, and YouTube combined.
You need to get in on the Pinterest traffic love!
As a graphic design expert, I've compiled my 9 best design tips to get you started creating pinnable Pinterest pictures.
I've also linked more in-depth and updated blog posts about Pinterest, as well as a pinboard that's full of Pinterest tips, posts, and infographics!

Pinterest Basics
Pinterest is a virtual bulletin board – "pinners" find images they like for ideas and inspiration, and pin them to their "boards." They can refer back to these images endlessly.
And it's also a great bookmarking site!
The URL where the image was originally "pinned" stays with the image, through pins and repins.
The big excitement about Pinterest for business is that the links point back to the original post, and can entice visitors to see what else your site has to say on a subject that already interests them.
9 Graphic Designer Tips on How to Get Pinterest Traffic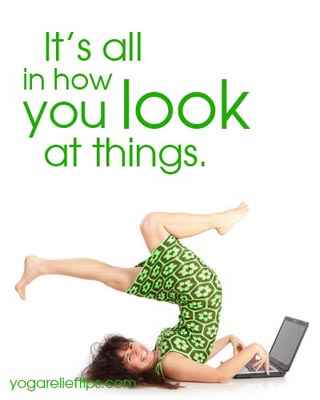 Here are 9 ideas I use to get Pinterest traffic:
Consider what's shareable. I've found that inspirational or humorous graphics get shared like wildfire. So I started a series called Inpyrz™ to get in on that action (shown right). Think about what might get shared in your niche.

Use great images. I don't see a strong correlation between great and so-so images for getting "repinned," but –  just in case your pin goes viral – do you really want a ho-hum photo associated with your website, and brand?
Credit your source – and yourself. If you use free images, be sure to credit the artist per the source's requirements. I started out by doing this in the caption, which looked clunky and seemed to discourage repins. Now I'm taking a minute to add a credit line, as well as my website, as a "watermark" in the image. This way, if someone does (wrongly) repost the image on their own blog or elsewhere, the credit is still on it.
Use enticing descriptions when you pin images. Once you've gotten their attention with a compelling graphic, make the reader want to click on the link to your site! Be sure your subject matter is clear – include your keywords – yet keep a bit of mystery to entice them.
Keep images upbeat and relevant to the category. I've tightened my photo selections to show yoga poses on my yoga site. I was using a stressed-looking lady, or a guy with back pain – but these don't get shared by people following the category "Yoga." Evaluate if your Pinterest traffic warrants limiting photo selection like this.
Can you post relevant personal photos to your web site? We all love posting photos to Facebook and getting comments – but can you relate your photos to your business blog? If your niche is food, fitness, pets or similar – I'll bet you can. I've added a subdomain on my site where flower fans can find all the beautiful flower photos I've been posting on Facebook. Now they can pin them, and I can enjoy the additional traffic.
ALWAYS include your post title and/or relevant keywords when you add images to your web site! The description will populate the "Pin It" box that pops up for readers of your site who want to share your images, when you…
Make it easy for readers to pin your images. Pinterest buttons are now included on most social sharing plugins for WordPress. I add the simple Pinterest "Pin It" Button. It has a super-simple shortcode you can place anywhere in your post. I add it right near my featured image (see above).
Share others' stuff too. The point of Pinterest is to share what you love, not just your own images. Pin stuff your friends, customers, readers, and fans will love!
More Pinterest Pictures Tips to Get Pinterest Traffic
For loads of Pinterest tips, follow my pinboard of Pinterest tips. You can find Pinterest tips for every level, and visit the articles right from the board. It's really a fun way to keep bookmarks!
Be sure to read my current, in-depth Pinterest blog posts, linked in the yellow boxes above.
To optimize your Pinterest account, get my FREE eCourse! I'll guide you through 7 simple steps to success.
Get ONE simple action step each day. Join now!
• • • CLICK to get your FREE Pinterest Basics e-course! • • •
You'll love these actionable Pinterest tips.
And if you know anyone else who could use Pinterest traffic – please share this post!