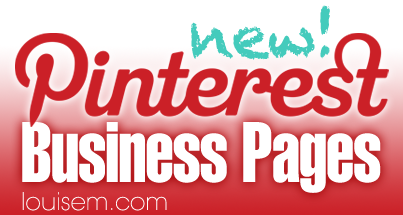 Using Pinterest for business?
Great – because Pinterest is a great way to increase website traffic!
Pinterest has been driving more traffic than Google+, LinkedIn and YouTube combined! In September, Pinterest was crowned the 4th largest traffic driver worldwide.
Just announced: Pinterest Business Pages! [pinit]
What's New About Pinterest Business Pages?
So what's new? Not a lot, except that now you can get Pinterest business tips direct from the source. Pinterest says they want to "help businesses interact with people the right way." So, they've created a dedicated site for businesses, which contains best practices, case studies and documentation. And, you can now verify your website so it will appear in your Pinterest profile as a do-follow link, plus find easier access to new buttons and widgets.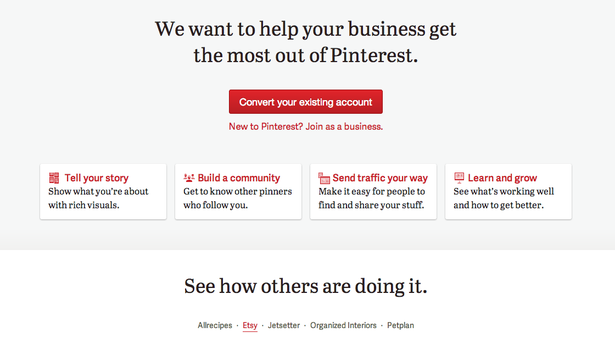 Previously, using Pinterest for business was actually in violation of their Terms of Service, which forbade commercial use! Now you can easily use (or switch to) your business name as your Pinterest username – no more working around the first name, last name sign-up format. Pinterest product manager Cat Lee announced the move on the company blog:
If your organization is new to Pinterest, sign up on Pinterest for a business account. Existing accounts on Pinterest can be easily converted by following the steps on the business site.

Signing up on our business site allows you to specify your business name (instead of first name and last name) and go through an optimized new user flow…
Lots of great tips on using Pinterest business pages are available right on the Pinterest business site.
So what do YOU think? Have you used Pinterest for business? Let us know your Pinterest tips in the comments!