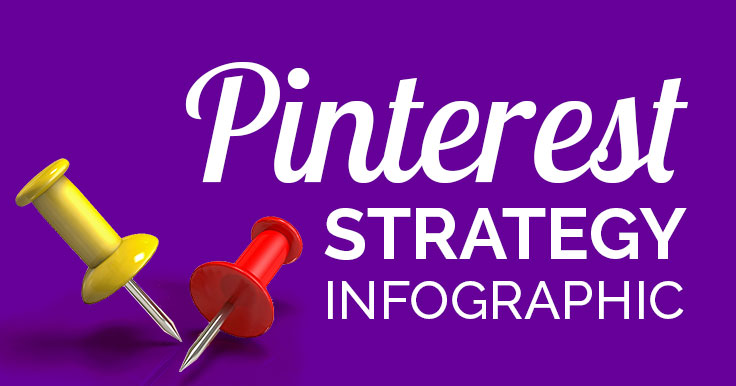 Got a Pinterest strategy?
Nope? How's that working for ya?
I was once the queen of No Pinterest Strategy – and this site still got 10,000 visits per month via Pinterest! (At the time I first wrote this, August 2015). So:
A. Pinterest rocks! and
B. Imagine how much more it would rock with a strategy?!
So let's check out 11 steps to an awesome Pinterest strategy via this great infographic from Tailwind!
Decide Who Your Core Audience Is: Learn 3 Ways To Identify Your Niche Market
Determine Your Goals for Pinterest: Use the Worksheet in my paid course 
Plan Out Your Pinterest Boards: How to Plan Pinterest Boards for Your Business
Get Your Blog Started: How to Start a Blog that Makes Money
Have a Way of Driving Traffic Back from Pinterest: Write a Great Call-to-Action
Determine How You Will Make Visuals: Compare Design Tools for Non-Designers
Find Your Go-To Pinners: Use the "Find Content" tool in Tailwind, or see e-course.
Decide the Type of Keywords You Would Like to Rank For: See free e-course below.
Determine How Consistently You Want to Pin: How Often to Post on Social Media
Measure Your Success: Understand Your Pinterest Stats
Try Out Promoted Pins: See Video 6 in my paid course 
The links in the list above take you to in-depth posts on my site. I have more resources to help beginners in my FREE e-course (see below).
I recommend you try Tailwind, an awesome Pinterest scheduler, to save you hours of time per month. Current cost: $10 per month, paid annually. $15 on a monthly basis. Try it out for free. If you upgrade to a paid account, I'll get a referral fee.
If you're not ready for a scheduler because you're still struggling with Pinterest – get my FREE e-course!
Pinterest has so blown me away with its power that I've spent the past year studying, testing, and maximizing my Pinterest presence. I've increased my Pinterest traffic to 25,000 every month – up to a max of 649,913 sessions in ONE month!
In my free e-course, you'll learn how to:
Set up your account for success
Connect with influencers
Get repins and followers
Make eye-catching images
Easily, and for free!
Get ONE simple action step each day. Join now!
• • • CLICK to get your FREE Pinterest Basics e-course! • • •
What do you think? Pinterest strategy – you can do this, yes?