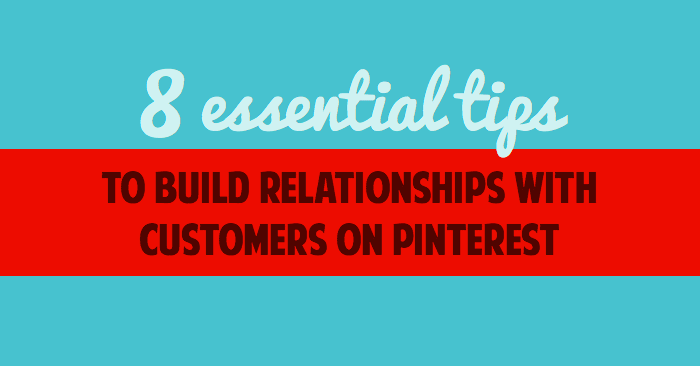 Want to make the most of Pinterest marketing?
Pinterest is a notoriously difficult platform on which to connect.
But what if you could build relationships via the content you post?
These 8 tips from Customericare will help you do just that!
Try these:
Feature products without showing faces to get more repins.
Spotlight customers with user-generated pictures.
Adapt your content to Pinterest's most popular themes.
Share things you're passionate about.
Use your analytics to test and improve your content.
Offer customers what they want!
Use Pinterest to inspire your customers.
Try to build emotional connections.
"Feature products in a larger context" is sometimes referred to as Lifestyle Photography. It's highly recommended for Instagram too. What this means is showing a physical product in a setting and/or with a model instead of as a lifeless "product shot." Try it! Just omit the faces on Pinterest.
User Generated Content (UGC) is another trend that crosses platforms. Your customers will love to see you share their photos – and it saves you on content creation, too! Just be sure they agree to your reusing their content.
Analytics are important on every platform. Having trouble assessing your Pinterest stats? You'll get some great help on this (and so much more) in the Simple Pin Master Class. Learn more here.
Check out the other points on the infographic , then pin it to your "Marketing Tips" board! Refer to it often to improve your Pinterest marketing.