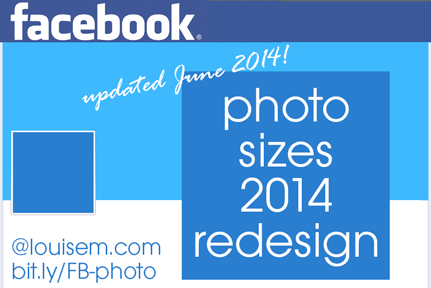 Need the best Facebook photo sizes?
Here are all the details you need to size your photos and graphics to look their best on your Facebook Fan Page. Includes Cover Photo, Profile Pic, and Wall Photos.
Updated for the new Facebook Page design June 2014!
Facebook Cover Photo Dimensions
Starting at the top, your Cover Photo will be displayed at 851 pixels (px) by 315px. You have the opportunity to adjust the cropping, but cannot resize the image that you upload or choose from your Fan Page albums.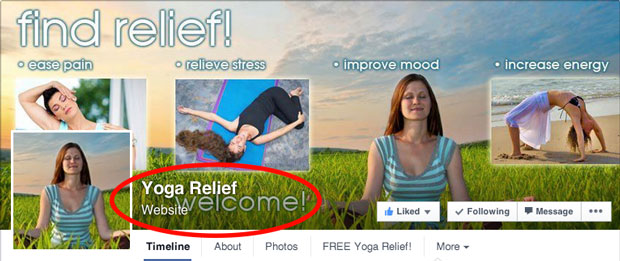 To ensure you'll like the results, size in an image editor before uploading. Start with an image that's at least 851 pixels wide. Enlarging a lower resolution image can make it look fuzzy or pixelated.
NOTE: Your Page Name, category, and buttons have moved inside the Cover Photo as of mid-June 2014. Grab my template at the link below so they won't obstruct an important part of your Cover design.
Read: Facebook Timeline Cover Photo: Size, Template, Ideas (get the updated template here).
How to Make a Great Facebook Timeline Cover Photo for 15 Bucks (learn to resize images in a FREE image editor).

Facebook Profile Picture Size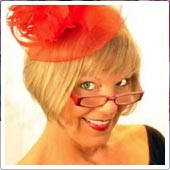 The Facebook Profile Picture is displayed on your Fan Page at 160px square, but must be uploaded at least 180px square. You can also upload a larger image, preferably in a multiple of 180, such as 360, 540, or 720, and Facebook will resize it for you. This may give you better clarity, and will definitely give you a larger image in your Photo Album!
Also read: How to Make the Best Facebook Profile Picture
Facebook Fan Page App Images / Thumbnails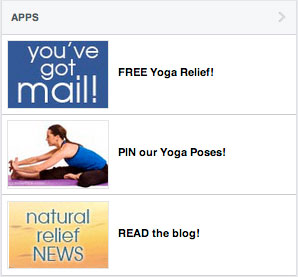 The App Images, Tab Images, or Thumbnails that used to appear under your Cover Photo have moved to the left column. Only 3 show on the page, but when the arrowhead is clicked, every app thumbnail can be seen. It's a good idea to customize them.
The Facebook app thumbnails are still 111px wide by 74px high. Keep them simple – maybe just type that expresses a call-to-action.
Also read: How to Create Custom App Images for your Facebook Fan Page
Facebook Fan Page App Favicons
The FB Fan Page Apps used to have tiny 16px favicons. These have been eliminated.
Facebook Fan Page Apps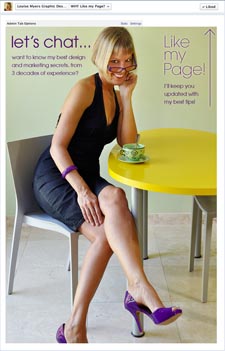 Your Fan Page app can be a single image (sample here). The width of the tab is 810px, and the maximum height for a full-tab image is 1200px. This is the only Facebook image that I've found to have a file size restriction, and it's 400kb. Choose the appropriate compression when saving your jpeg, It won't upload if larger than 400kb.
For info on how to add custom tabs to your Fan Page, read: Facebook Timeline Fan Page Tabs: Add Your Website to FB
Facebook Wall Photo Size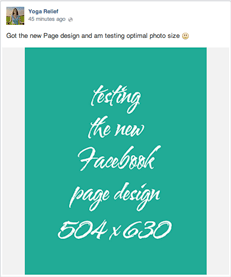 New as of June 2014! Photos shared on your wall are displayed at 504 pixels wide and up to 504 pixels high. When sizing your graphics and photos, make them at least 504 pixels. Facebook is recommending 1200 pixels.
Height can vary – horizontal and tall images will work. I used to recommend a tall proportion of 4:5, but now these will be reduced to 504 pixels tall with gray bars on the sides (see sample).
Horizontal images will fill the 504 pixel width, but won't have the impact of square. Square looks best on the wall.
For complete details on how photos appear on the Fan Page Wall in 2014, see Best Facebook Photo Sizes for Your Fan Page Wall 2014.
Facebook Photo Viewer Photo Size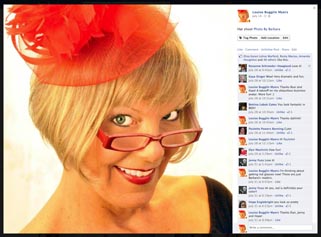 Photos you've uploaded will appear in the Photo Viewer, or lightbox, at the maximum resolution possible, depending on the size you uploaded them and the viewer's display device. The maximum Facebook photo size for upload and download is 2048 px square. If you upload a larger image, Facebook will reduce it so the longest side is 2048 px. Remember that photos can be downloaded at the full size you've uploaded, at least up to 2048 px.
For optimal display, Facebook recommends that you resize your images before uploading to one of these widths they support:
If you upload 2048 px photos, be sure to choose the High Quality option.
WARNING: Photos you upload to Facebook can be downloaded by anyone you've allowed to view them in your permissions (and Fan Page posts are always public). Any images might be downloaded and reused, even though that would be copyright infringement (unless you give permission). How to Report Claims of Intellectual Property Infringement.
You've also allowed Facebook to distribute your images according to their Terms of Service:
For content that is covered by intellectual property rights, like photos and videos (IP content), you specifically give us the following permission, subject to your privacy and application settings: you grant us a non-exclusive, transferable, sub-licensable, royalty-free, worldwide license to use any IP content that you post on or in connection with Facebook (IP License). This IP License ends when you delete your IP content or your account unless your content has been shared with others, and they have not deleted it.
I recommend you NOT upload your professional images at high resolution unless you have a specific reason to do so (for example, you want fans to download printable images of an event). I also suggest you watermark your images.
Facebook Milestone or Highlighted Post Photo Size
Milestones and Highlighted Posts used to span both columns of your Timeline. Now that Fan Pages have only one column for posts (as of mid-June 2014), there are no double-wide images.

Link Thumbnail Size
Updated June 2014! Dimensions of the link thumbnail on desktop display is 484 x 252 pixels, and on mobile 560 x 292 pixels. Minimum size to place on your blog posts: 600 x 315. If you're posting a link via Facebook, and the linked page includes photos, you can use the arrows to choose the desired thumbnail, check the box for no thumbnail, or upload a different image.
For more details, read New Facebook Link Thumbnails.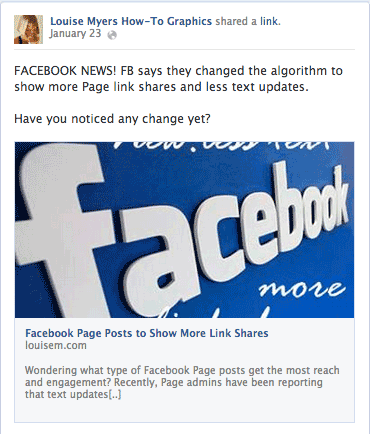 Be sure to check out and bookmark the Infographic: Facebook Photo Size Dimensions 2014.
And more: learn to optimize photos for Facebook here, and which file types to use.
Know others who would find this post on Facebook photo sizes helpful? Please share!