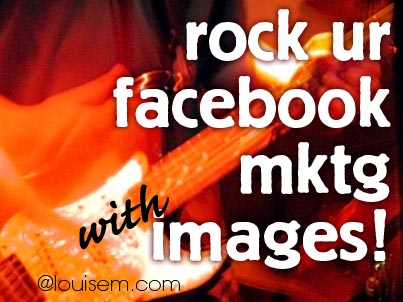 Ready to amp up your Facebook marketing strategy?
Think images! Facebook users LOVE images, uploading approximately 300 million of them per day, up 20% from earlier this year.
Learn how to use photos on Facebook to increase Facebook Likes, Shares, and Comments on your Fan Page! These 9 Facebook photo ideas help increase engagement so more fans will see your updates, and build buzz for your biz. [pinit]
9 Ways to Rock your Facebook Marketing Strategy with Images!
A recent Hubspot study discovered that using photos on Facebook generates 53% more Likes than text-only updates! They say, "Today's social media platforms reward visual content. It should be a major piece of your content strategy."
But what's a good Facebook marketing strategy using images? Check out these Facebook photo ideas! Which ones work for your business?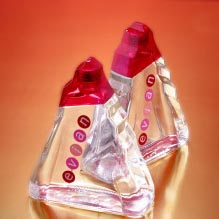 Great photos of your products
Got gorgeous goodies? Mouth-watering foods, stylish shoes, glittering glassware and more will be shown at their best with professional photography. Pull together a number of products to take advantage of a pro's day rate, and be rewarded with photos your fans will love to share!
Impressive photos of your results
In the transformation business? Decorators, designers, weight loss coaches and more should showcase the awesome work you do to current and potential customers, and visually build your brand online.
Fun photos of your staff
Show the human side of your biz! Involved in your community? Employee did a good deed? Have a unique tradition or a mascot, such as the owner's beloved pet? Share the people in your business with fans to generate engagement, bring your business to life online, and differentiate you from competitors.
Be sure to get permission when sharing "people" photos (a written "model release" is best) and "tag" people in the photo so it appears on their Timelines, potentially engaging their friends too!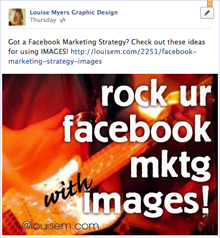 Add a photo to a link post
Upload an image when posting a link to your blog, so the post will get more visibility in your Fans' news feeds.
The best Facebook photo size is a 403 pixel square. You can either upload an image you created for your blog, or take a screenshot of a portion of your post with SnagIt or Jing. I've been creating images for the intros of my blog posts at a 403 pixel width,* and while they're not square, I think the strong image gives even better visibility than the screen shots. But, the screenshot definitely gets the point across that you're linking to a blog post!

Don't forget to click on the Photo/Video blue text above the Status Update box to upload your image! Add some verbiage with your blog post URL, then click the blue Post button.
*UPDATE: For the latest on optimal blog post images for Facebook links, click here.
Photos without text
Share something funny, beautiful, inspiring, or touching, and ask for comments. Tried asking fans to caption a funny photo? That can generate a bevy of comments!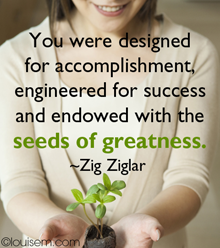 Picture quotes
Find a simple photo for a background and add a great quote. Learn how to make picture quotes. Here's where to find free images to use. And don't forget to watermark your images in case they get downloaded and reused.
Want the easy peasy way? Get my free report on 5-minute picture quotes!
Color background with text
Check out ShareAsImage.com for a super easy way to make text graphics in minutes. Use them for shareable quotes, asking fans a question, or creating a "fill in the blank" post. Use a strong color for the background, and see how they "pop" in the news feed!
The also make for awesome Pinterest boards! Check out the all-blue quotes board on that post.
Memes
Create your own meme images at sites like someecards.com and memegenerator.net – memes are fun for your fans to share! Can your business create a meme of its own? Could be an awesome branding strategy!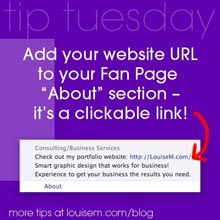 Quick tips
What quick tips would solve your Facebook Fans' simple problems? Come up with a branded template that you can reuse for short tips your Fans will love! Remember to use that magical wall post size, 403 pixels square.
That's a lot of Facebook photo ideas! So should you only post images?
No – while images get more engagement, stats lately show that text updates have more reach. So you'll want to be posting a mix of images and text updates! Be sure to check your stats and see what's working for you.
What Do YOU Think of Facebook Marketing Strategy with Images?
Have you tried any of these image strategies? What were your results? Let us know in the comments!
For tons more Facebook marketing strategies, be sure to check out Facebook expert Amy Porterfield's brand new FBInfluence 2.0! It's very affordable, and a great investment in your business! Click here to learn more. [affiliate link]
If you enjoyed my article on using images in your Facebook marketing strategy – please share with your friends, fans, and followers!