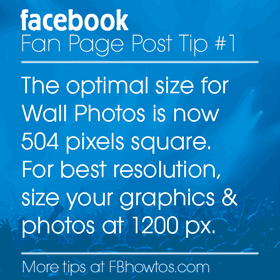 Confused about the best Facebook photo sizes for your Fan Page Wall in 2014?
No wonder! It's changed twice already this year. 🙂
First, Facebook added flexibility in the way photos appeared on the wall. For the first half of the year, tall photos ruled!
But now, it's hip to be square! Square photos have the most impact on the Fan Page wall.
Here's what you need to know to increase the impact of your photos.

Facebook Fan Page Wall Photo Sizes 2014
On the new Fan Page Wall, a single photo is given a square space of 504 x 504 pixels. To show the largest image possible, the optimal size and shape for your Wall is a square of at least 504 pixels. Or, use an even larger image – Facebook is recommending 1200 pixels square for best appearance on high resolution displays. I've heard that Facebook gives larger images priority in the news feed.
Shown below, how a 504 x 504 or larger square image is seen on the Fan Page Wall: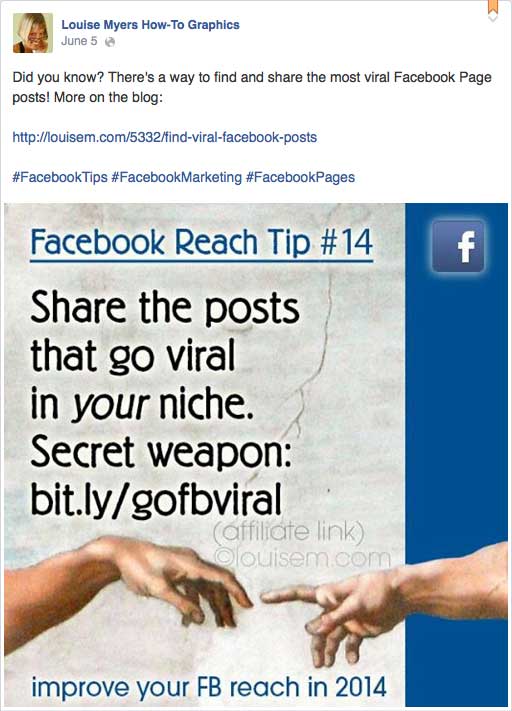 Square images smaller than 504 x 504 will be seen at the actual height with gray bars to fill in the sides to 504 pixels wide (below).
Note: There's a workaround for your small images! If you share from Instagram to FB, IG upsizes them to 612 pixels, so they'll appear like the image above instead of the one below.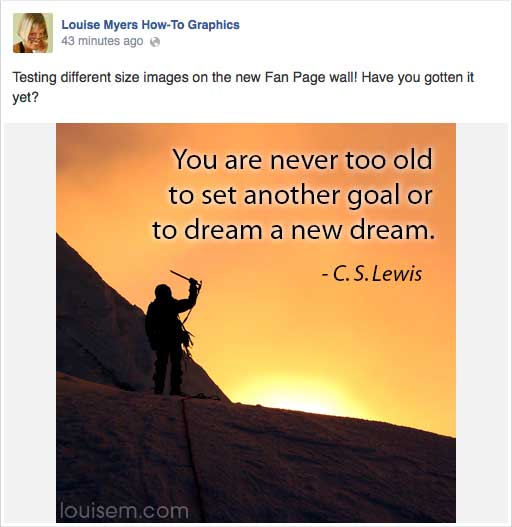 Taller images will be reduced to 504 pixels tall, with gray bars filling the space on the sides on your Fan Page Wall.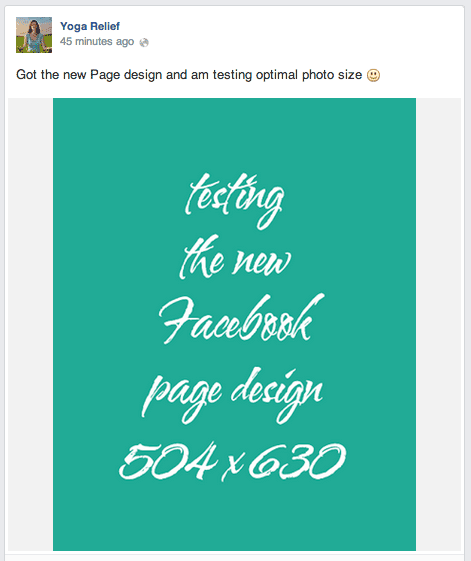 Note that the gray bars won't be seen in the news feed! They're just used to fill the 504 pixel wide space on the single-column Fan Page Wall.
Horizontal images still work for your Wall. Make them at least 504 pixels wide to avoid gray bars on the sides. The image below was 400 pixels wide.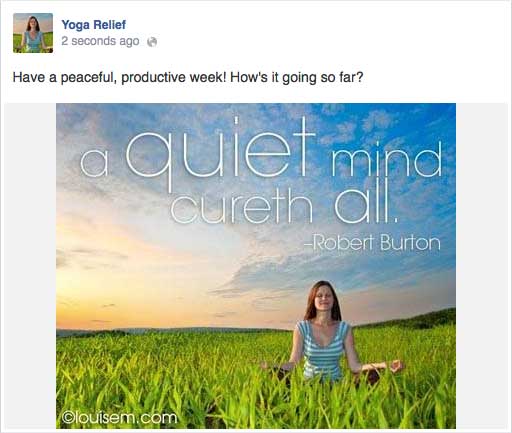 Note that horizontal images have the least impact on your Wall as well as in the news feed. If you have a choice, go with:
Square first.
Slightly tall second.
Horizontal or very tall last.
Also remember that the link preview size has changed. The minimum size for the featured image on a blog post is 600 pixels wide by 315 high – or larger, in those same proportions of 1.91 to 1. Facebook recommends 1200 x 630 pixels. The featured image is pulled in when someone shares your link on Facebook. If it's not in the correct proportions, Facebook will pull a swath from the center.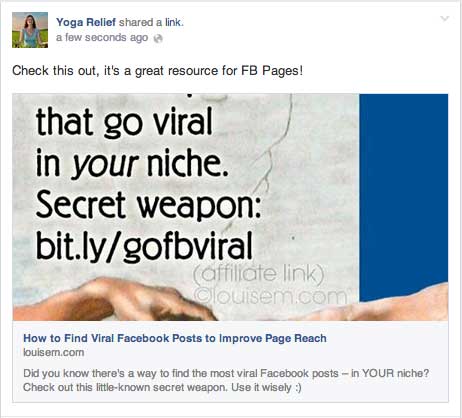 If your blog post images don't meet the minimum size, you'll end up with a tiny link preview.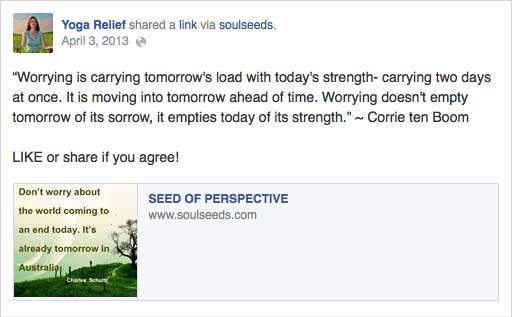 Check my Fan Page wall to see more of the best examples in action!
For more info: I've updated the Facebook photo sizes infographic, as well as my most popular post on best Facebook photo sizes. Pin them! 
I plan to keep these posts updated for you. Facebook's always changing things up! 😉
Hope this clarifies things! Please share if your peeps could use this info on the best Facebook photo sizes for your Fan Page Wall in 2014!