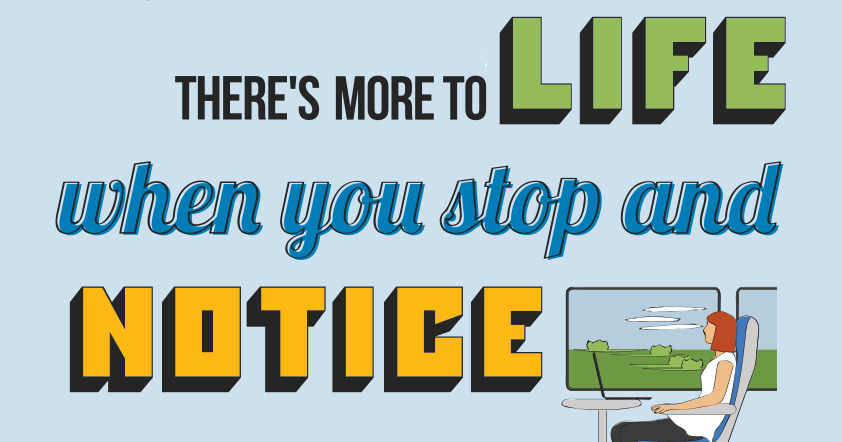 What day is International Day of Happiness?
International Day of Happiness is celebrated on March 20th of every year. I suggest you celebrate it every day!
How Can You Celebrate International Day of Happiness?
Your happiness isn't set in stone. Influence it by the choices you make daily!
Genes have about 50% influence in your personal happiness. Circumstances like income and environment affect only about 10%.
As much as 40% is influenced by your daily activities. Your actions do make a difference in how happy you are!
10 Keys to Happier Living
Everyone's path to happiness is different. But Action for Happiness has found 10 Keys to Happier Living that make most people's lives happier and more fulfilling. They create the acrostic "GREAT DREAM."
The first five keys (GREAT) are about how we interact with the outside world in our daily activities. They are based on the Five Ways to Wellbeing developed as part of the Foresight Project. The second five keys (DREAM) come from inside us and depend on our attitude to life.
Check them out on the infographic, and pin for future reference!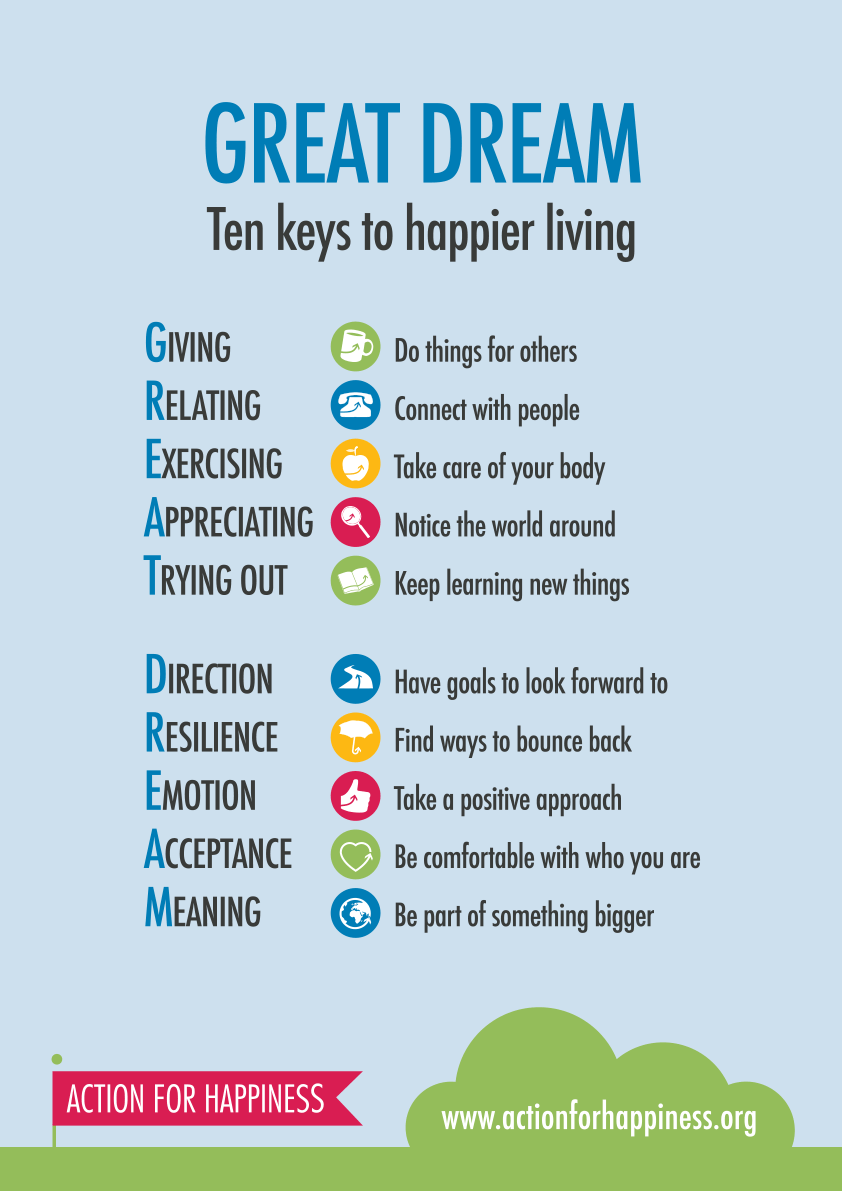 Read more about the 10 keys to happiness here.
The World's Happiest Music
The UN created the world's happiest playlist to mark International Day of Happiness.
BBC listeners sent in their suggestions for songs that make them happy. The list includes the Beatles, Electric Light Orchestra, Louis Armstrong, and the Jackson 5.
Music therapist Liz Coombes says we naturally turn to music to regulate our mood.
"People genuinely find that music makes them feel hopeful and optimistic," she said.
Give a listen and see what you think:
Source – BBC News / BBC Sport / bbc.co.uk – © 2015 BBC
The Happiest Posters on Earth
Want daily inspiration for the 10 Keys to Happiness? You can download the 10 posters here. Print them out and hang them in your home office!
Celebrate #happiness every day! click to tweet
Now you have the knowledge, the visuals, and the sounds to celebrate International Day of Happiness every day! Enjoy.