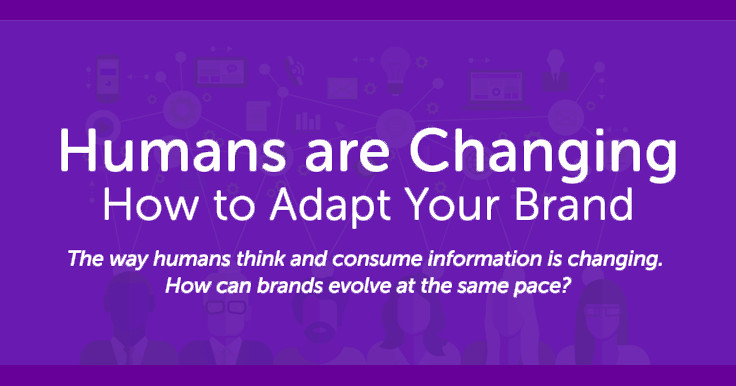 Wondering what's up with visual content now?
Why is it so important? Is it just a passing fad?
If you're feeling unconfident about creating visual content, perhaps you're hoping this growing trend will blow over.
Here's a dramatic infographic to prove to you that visual content is here to stay – and is only going to become more important as time passes!
Read on after the graphic from Webdam.
What You Need to Know About Visual Content Now: Infographic

The Stats You Need to Know About Visual Content
1) Verbal intelligence is declining as visual intelligence is rising.
2) Attention spans are decreasing.
3) Today's fastest growing social media sites are visually based – globalwebindex
4) As people become more visually adept, brands need to add visual content.
5) Your visual brand includes your colors, fonts, logo, icons, and photography style.
6) Attention-grabbing images are a must.
7) Video's popularity is exploding.
What You Need to Know About Visual Social Networks
Tumblr
Pinterest
Learn more about Pinterest here.
Instagram
Learn more about Instagram here.
How's YOUR Visual Content?
Have my how-to graphics posts helped you make your own content?
Or perhaps you've signed up for my mailing list and read my free report on easy design apps.
Or read one of my most popular blog posts: 20+ EASY Ways to Make Picture Quotes Online!
If you're still struggling with visuals, I recommend you focus your energy on what you excel at – and leave the graphics to someone else.
I'm currently trying to find some space in my schedule to take on a couple clients for custom monthly social media graphics. If it sounds like something you'd be interested in, contact me – I haven't advertised it yet (note: prices will start at $750/month).
However you do it, I strongly recommend you implement a visual content strategy!
Share in a comment: what are you doing, or planning to do, about visual content?