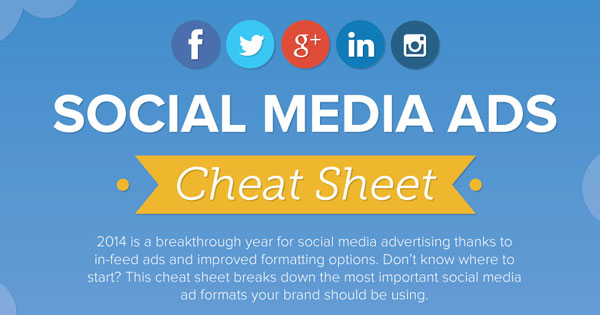 Social Media Ad Sizes vary between platforms – and a lot of platforms are offering ads now!
You may be considering not only Facebook ads, but Twitter ads, Google+ ads, LinkedIn ads, and before too long – Instagram ads too!
When you're paying money to run an ad, you want to be sure your graphics are optimized for each social network. This cheat sheet from FlightPath breaks down the most important social media ad formats your brand should be using.
For a complete graphic with ALL Facebook ad sizes, click here.
Pin the graphic below to always have your essential Social Media ad sizes handy!