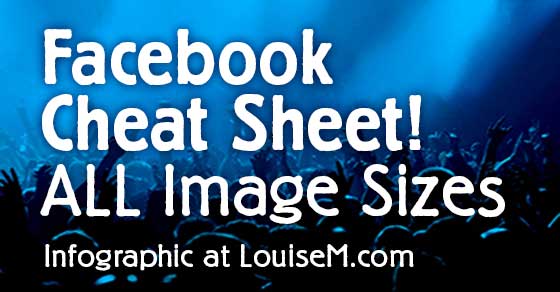 Need a Facebook Cheat Sheet?
Here are ALL Facebook sizes and dimensions on a comprehensive infographic, updated April 2014!
This is one you'll want to pin to refer to time and again.
Facebook Cheat Sheet: Sizes and Dimensions 2014 [infographic]
This fabulous infographic from Jon Loomer includes:
Click the links above for more info on each topic. And grab a free Facebook cover photo template here.
If you find the Facebook sizes & dimensions helpful, share this Facebook Cheat Sheet with a friend!