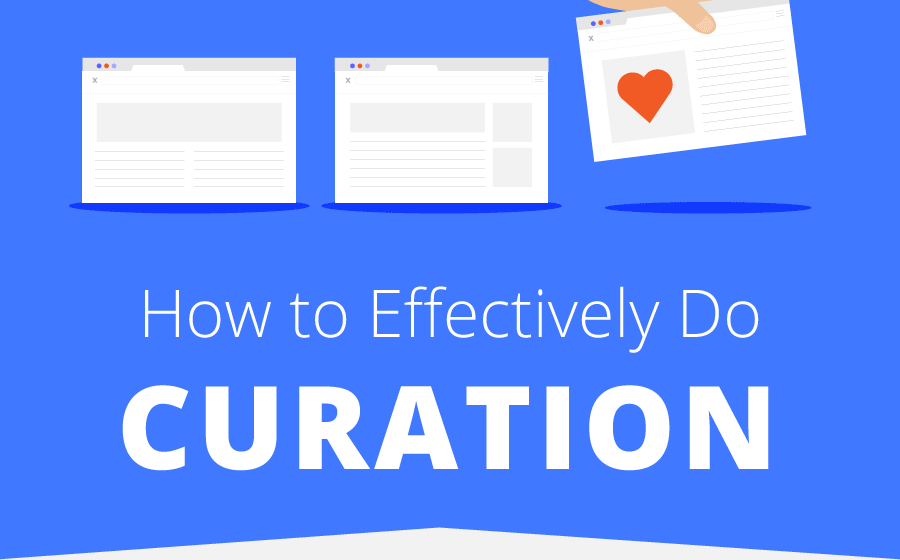 Wondering how to curate content effectively?
Content curation can be as simple as sharing a Facebook post, or used intentionally to build authority in your niche.
Use curation to increase:
Brand visibility
Thought leadership
Buyer engagement
Check out the infographic from Copypress, then read on for more tips!

Curation means compiling useful information into one place for your audience.
You can draw from your own expertise, and include information from industry influencers.
Your goal with content curation is to post highly useful content that people want to read and share. This content approach increases your credibility as a brand, and drives sales and business growth through customer engagement. However, many businesses still don't make content curation part of their marketing efforts.
Fifty percent of Americans get their news while online, and most people turn to social media headline news to grasp what is happening in the world and in their communities. Through curation, you can make sure that your customers get the content they want, when they want it.
You'll find tools to help you automatically push content to social media, but content curation is so much more than pushing content alone. Curation is a process that's worth the time investment to build your brand.
If you don't know the best ways for how to do curation effectively, take a look at the infographic. It outlines steps you can take to create relationships with brands that are similar to your own, and get your audience engaged in your content production.
Through curation, your brand awareness can grow, and your connections can flourish.
Be sure to include your own content in the mix!
Need ideas on what to create? They're served up daily in your Social Media Planner!
• • • Get Your Social Media Content Planner! • • •
Pin the infographic for later reference. And share if your followers could benefit from how to curate content.