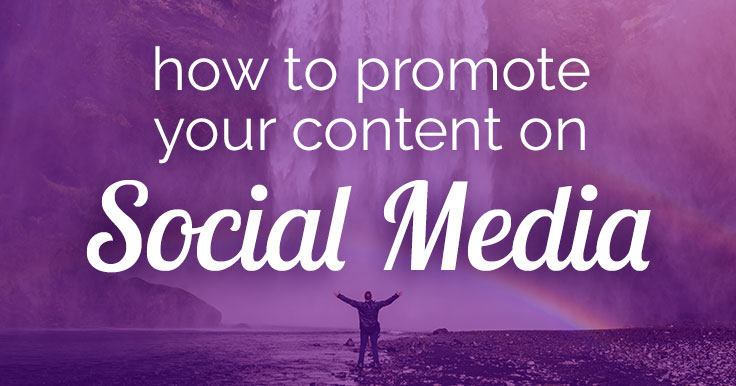 Could you use some tips for content promotion?
In the realm of digital marketing, your task as a storyteller doesn't end after publishing a post. In fact, it's only the beginning.
According to Social Triggers, we should spend 80% of our time promoting content and just 20% producing it. The idea behind this is that it's smarter to find another 10,000 people to consume what you've already produced, as opposed to creating more.
Google made it quite clear with their Panda algorithm update that content quality and relevance is more important than quantity alone. This implies that content producers should focus on creating high-quality content and getting it in front of the most relevant eyes via effective distribution and promotion.
There is no cookie-cutter strategy for promoting your content on social media channels like Facebook, Twitter, Instagram, Pinterest, and LinkedIn. It really depends on your audience and how they prefer to search for and consume content via social media. However, there are certain best practices that you can employ to increase your chances of getting your content seen by your target market.
Here are a few tips and tricks to help you promote your content on social media.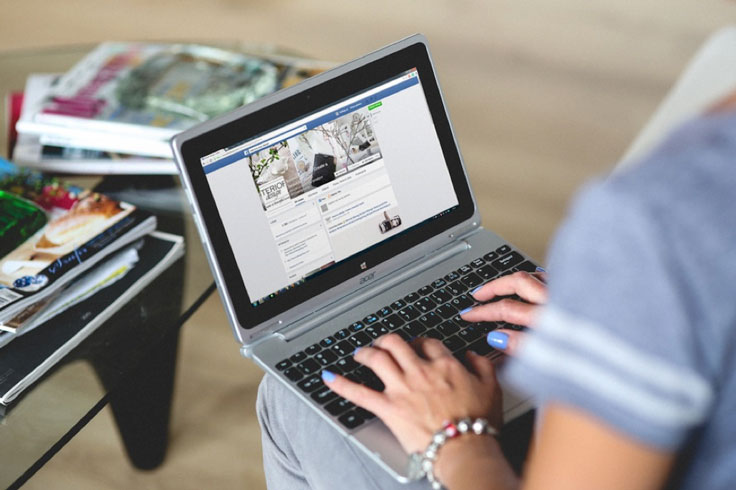 Content Promotion on Facebook
What was once used to connect with colleagues and friends has become one of the greatest marketing tools. These days, there aren't many established companies who don't have a Facebook page, and for good reason. It works.
To promote content on Facebook, consider the following:
Social Plugins 
Modern consumers tend to search for relevant information online before making any purchases. They go online and peruse several pages of product information or customer reviews before committing to buy a product.
Much of this information is gathered via social media pages. So when consumers land on your website, make it easier to access other social content you might have through plugins. WordPress has a few plugins you can use to create social media feeds on your website.
Tagging on Facebook
Mention other brands or products when applicable. This can help widen your reach and increase post engagement. More importantly, it extends the reach of your content to whoever is following the particular brands or products that you mention.
Another benefit that makes tagging worthwhile is that search engines associate your page with whatever you tag. So if you're tagging a massively popular page like Amazon, you're basically telling search engines that your page and post are relevant to that company.
You can also add keyword hashtags to make your post more searchable. Test them out to see if they help or hinder your post reach and engagement, as hashtags aren't widely used on Facebook.
Facebook Post Types
Instead of publishing your 3-day sale announcement as a regular post, you can try creating an event for it. You could also explore Facebook Live opportunities for product demos etc. Other types of posts include polls and questions, videos, photos, CTAs among others.
People appreciate variety so it's always good to mix things up, it helps keep things interesting. It can also add relevance and context to whatever you're posting. For example, if the content you're promoting is related to the US presidential election, you could add a poll that asks users who they thought won the recent presidential debate.
Social Advertising on Facebook
Using Facebook Ads and analytical tools can help you get to know your audience better. The great thing about Facebook's ad manager is its capacity to target very specific users. Facebook knows a lot about their account holders so it's a good idea to take advantage of that and increase your content's relevance and targeting accuracy.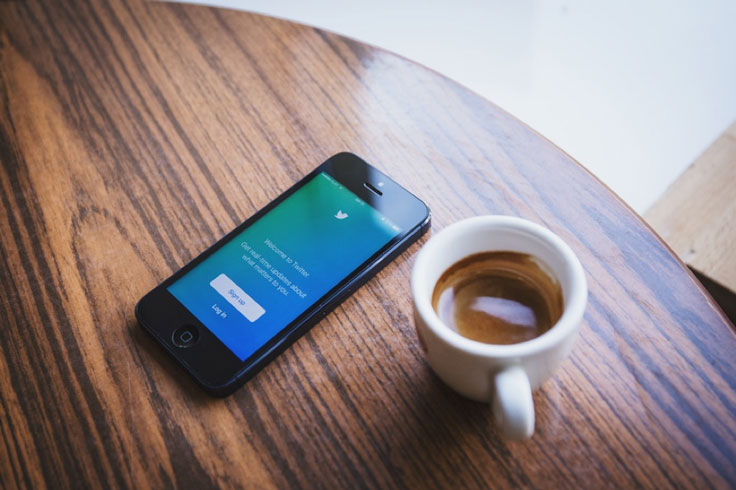 Content Promotion on Twitter
Twitter is a great channel to share updates in a concise manner, as well as reach a wide range of audiences thanks to its retweet feature.
To maximize this platform for your promotions, keep in mind the following:
Less is More on Twitter
One of the application's advantages and disadvantages is its character count. The 140-character count limit helps you get straight to the point, which is, for the most part, easier to grasp than flowery words.
Make the most of the character limit by using provocative copy and strong wording that gets people's attention.
You should also include visual elements (like photos, videos and GIFs) in your posts to make them stand out more.
Identify Your Goal on Twitter
Analyze where Twitter fits in the mix. Brands sometimes use Twitter as a real-time customer feedback platform, while others have it as the comprehensive Q&A section. Many create accounts just for customer service. It all depends on your marketing objectives, they will determine the best course of action to reach your goals.
Utilize #hashtags
Twitter is where hashtags began. They were doing it long before Facebook or Instagram ever did. Unlike Instagram, Twitter users don't appreciate over-the-top tagging. Only use one or two per post.
Hashtags will give your posts relevance and make them easier for users to find.
Learn more about using hashtags on Twitter.
Mention Other Accounts
If you're posting an article or publication that mentions other users or brands, be sure to give them a @mention with your post. This will increase your content's reach and encourage engagement from those users.
You can also choose to mention relevant industry influencers in your post, especially if you think they might be interested in the topic. Having an influential account engage with your tweet and share your content with their audience is a great way to amplify your reach.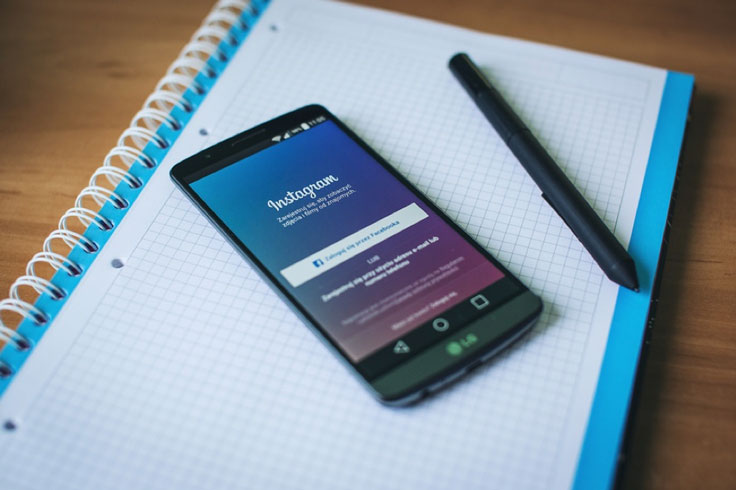 Content Promotion on Instagram
Instagram is a photo- and video-centric application and its recent launch of Instagram Stories has also helped put the application on the map.
When promoting on Instagram, you might want to take into consideration the following:
Posting on Instagram
Unlike other social platforms, following on Instagram is pretty precise. The good thing about the application is that brand posts are blended with personal posts, so your followers will see your brand's updates alongside updates from their family members and friends. The flow seems more natural and less like promotional, which is good for building trust.
It is best to decide beforehand how often you will be posting, and stick to your schedule. Your followers won't appreciate it if you leave them hanging for too long. Being inactive is a surefire way to lose followers, and this means less reach for each piece of content you post.
Formatting Instagram Images
When you're competing for user attention against 'unbranded' posts from friends or family, it's important to make sure your visual content is high-quality. With the wide selection of filters and photo processing options, having a low-quality image on Instagram is unacceptable. Just make sure the resolution, size, angle, and settings are all in order.
Instagram posts are highly visual, which means the images you use are all the more important for attracting attention and encouraging engagement.
You should use these in-depth tips on Instagram image sizes and resolution.
Using Relevant #hashtags
Hashtags are extremely useful on Instagram. They help with associating your content with keywords that other users are searching for. You should be utilizing hashtags that are brand or campaign specific, trending, and/or relevant to the content that you're posting.
Don't be afraid to use a bunch of them with each post to increase your post's relevance. Instagram allows for up to 30 hashtags per post. At this point I'd normally tell you not to overdo it because it creates clutter, but Max Woolf concluded from a study that more hashtags equals more engagement. So go ahead and use as many as you want.
Here are further tips on using Instagram hashtags.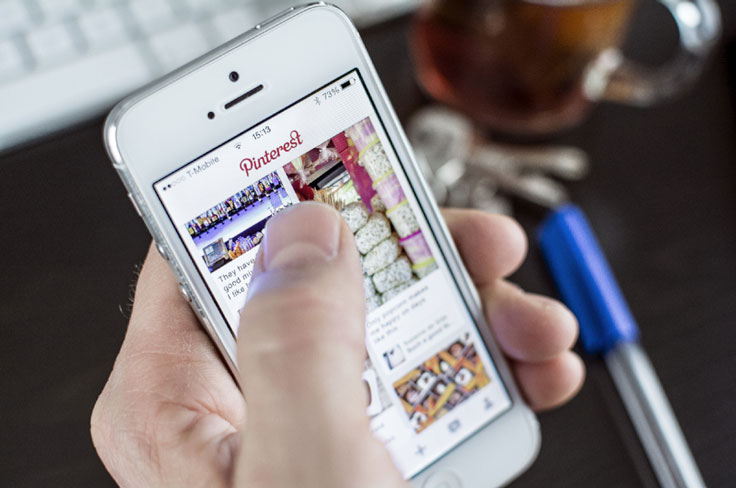 Content Promotion on Pinterest
Like Instagram, Pinterest at first glance is full of photos, but the social media application is a great resource hub. Users go through dozens and dozens of photos that you can "save-for-later" and use as pegs for your design projects and so forth.
When promoting on Pinterest, think about things like:
Optimizing Pinterest Images
If your image does not captivate or inspire the viewer, it could easily get lost in the forest of other posts displayed. This is why it's important to think about how the image looks for users.
If you are not sure what the best size to use is, a good rule of thumb is 735 x 1102 pixels since it is not too big or too small for posts. It's also good to use high-quality images. In this day and age, low-res pictures are simply not an option.
Using Instructographics
Are you familiar with infographics? These are usually images designed to lay down facts in a digestible design. Meanwhile, instructographics, a term coined by Pinterest, works the same way – except they layout how-to-guides or instructions.
The average Pinterest user has become acclimatized to this form of content, so you can be sure that a well-designed instructographic will get attention.
Using Optimized Keywords
First, you should include compelling copy to complement your pinned images. This copy should include the keywords that are relevant to your content, so users can find them more easily.
Second, you should include relevant keywords when naming your Pinterest board. This also makes it easier for users to find your content when searching.
NEW for 2017! How to use hashtags on Pinterest.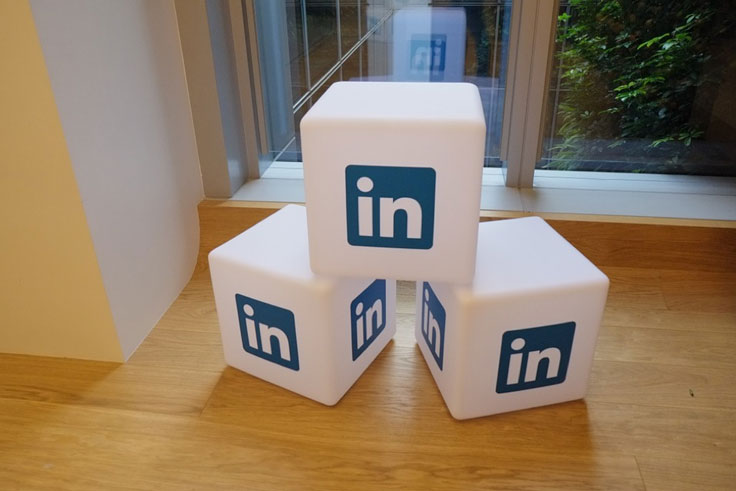 Content Promotion on LinkedIn
LinkedIn is the professional counterpart to Facebook, and is used mostly for professional matters. However, the platform still proves to be a good one for marketing your business. According to Gleanster Research, LinkedIn is the most used social platform for top performing companies, and they wouldn't be using it if it didn't work.
Promoting your content on LinkedIn is best done through:
LinkedIn Status Updates
The network you have on LinkedIn is usually a tight-knit one. Keep your followers up-to-date through informative and valuable status updates.
Vary Content Formats on LinkedIn
Share relevant articles, websites, and videos that can get people talking. This can help build your online credibility and encourage other users to follow you.
It's also good practice to republish your articles on LinkedIn. However, you should adhere to republishing best practices to ensure that the LinkedIn articles don't take authority from the original and avoid getting penalized for duplicate content. You can always write a summary post and link it to the original article on your website.
Posting Content to Relevant LinkedIn Groups
Leveraging the audience base of a relevant group that is highly active is a very efficient way to get the word out. Once joined, you should aim to be active. Engage with other users by commenting, liking and sharing posts, and build a favorable image for your brand as a thought-leader or expert in your industry.
Sharing relevant content (especially your own) with groups will help you get more eyes on your brand, increasing awareness and encouraging user engagement.
Be sure sharing links is allowed by the group admin's rules before posting.
Conclusion
Each social media platform caters to different online behaviors, but it all boils down to understanding your target audience and how to relate to them.
What works on Instagram can also be used on Facebook or Pinterest. While other practices are definitely not transferable across platforms (like writing an article worth of text on Pinterest).
The key here is to find the cornerstone theme you can anchor to complement each platform with one another. Your best bet is to give the various platforms a try and choose one or two that work best for finding and engaging with your audience.
Have any other tips or tricks for content promotion on social media? I'd love to hear them!