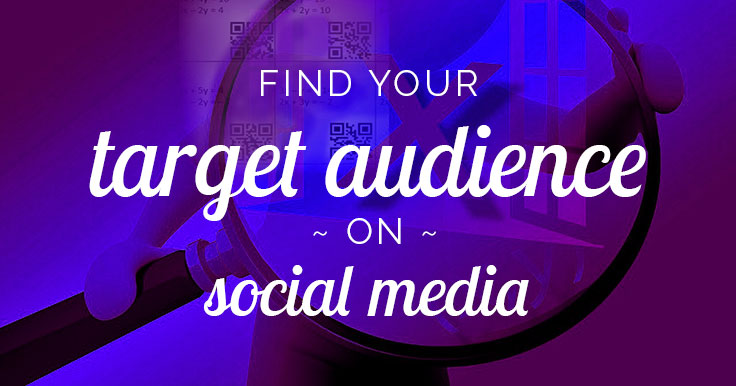 Looking for your target audience on social media?
They're there! But where do they hang out, and engage with businesses like yours, the most?
Your marketing dollars and efforts need to be used in the places you'll get the most bang for your buck. Check the infographic for clues to connect with your target market!
Television spots, radio advertisements, billboards, and other old-school advertising strategies are proving to be less and less effective every year. Gone are the days when advertising could boast a captive audience.
People continue to find clever ways of escaping traditional marketing ploys. Turning a blind eye to in-your-face ads, skipping over commercial breaks, paying for advertisement free radio, and investing in various online ad blocking technology is the norm these days. People are tuning out the noise and focusing on what inspires them – being engaged and feeling connected.
Enter: The Popularity Of Social Media Platforms
Whether they're your loyal customers or potential clientele, it makes far more sense to develop a presence where the people you want to reach already are.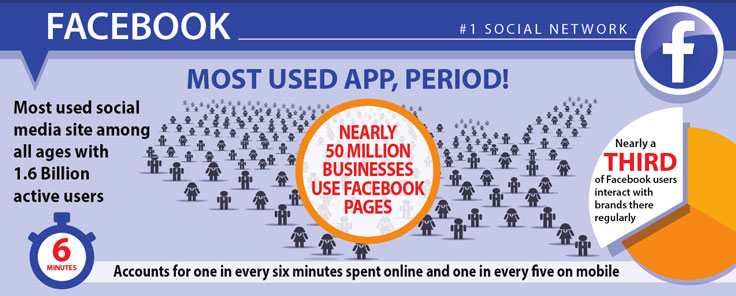 "They" are likely in the same place you spend quite a bit of your free time. They are posting on Facebook, tweeting clever thoughts on Twitter, establishing and maintaining business connections on LinkedIn, and enjoying the eye candy on more visually driven platforms like Instagram and Pinterest.
Over 80% of Americans are active on social media and nearly half of those people have used social media platforms to interact with various institutions and businesses.
Using Social Media To Boost Your Business
Social media is attractive to users because it's a simple way to interact with the world. It's uncomplicated and requires little effort to be heard.
With our fast paced modern world, social media provides a quick and easy avenue to participate and interact, not only with each other, but with the companies we do business with.
People enjoy engaging and developing relationships through these interactions. Social is a great way to build your brand, but not every social platform is right for your business. It's important to understand the different ways each platform is utilized, and focus your digital marketing efforts where you'll see the greatest benefit and return on investment.
The infographic below was created by Josiesque Designs to give you a basic understanding of some of the major social platforms available to you. Happy posting!
Let us know in a comment: Have you found your target market on social media? Where?