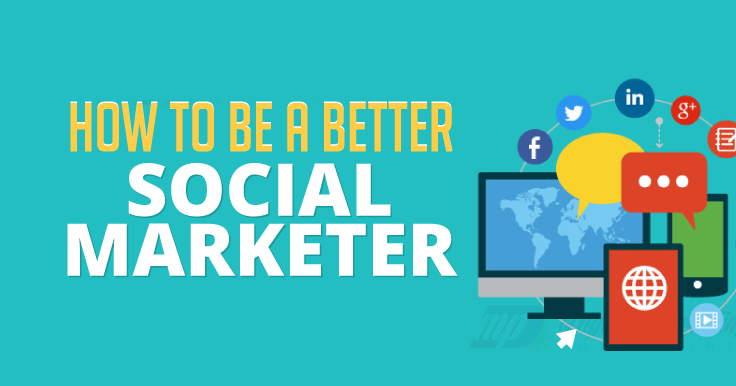 Want to be a better social marketer?
You should! One of the main weapons in the digital marketing arsenal is social media.
With its power to connect people and be an avenue for a real-time interaction, social media marketing has brought the century-old problem of bringing a business closer to its audience to an end.
Marketers have now the capability to bring the customer experience to a more personal level.
Whether it's liking and commenting on their customers' latest social updates, tweets, pictures, or videos – social media sites have given big companies and start-ups alike new ways to initiate interaction with their target audience. And with much greater precision and accuracy!
But in order to produce positive results, one must know how to use social media effectively. As a digital medium, it keeps on evolving. You must keep updated with the latest techniques in order to maximize its potential to acquire more customers.
Here's the summary from the infographic below which discusses the ways you can improve your social marketing skills in 2017. These tips will help you keep updated with latest approaches in social media, thus making you a better social marketer this year and beyond.
Go deep not broad. Choose the optimal channel and develop a deep engagement level with your market there.
Focus on the influencers. Connect with relevant influencers and seek their help in distributing your content to a new audience.
Make your videos more sophisticated. Make your videos short but packed with information or entertainment value.
Optimize your Facebook ads further. Spending a few dollars to jumpstart your video in the social media world is never a wrong decision.
Grow your audience. Use social media tools to find and follow relevant users on your social media platforms.
Switch up content formats. Instead of sticking to text-based content, try to use other formats such as video and slideshow presentations.
Build relationship. Ask questions, start a discussion and respond to comments: don't miss these when engaging with your followers in social media.
To learn more, check out the infographic from Digital Marketing Philippines below.
Pin it and reference it often to become a better social marketer!