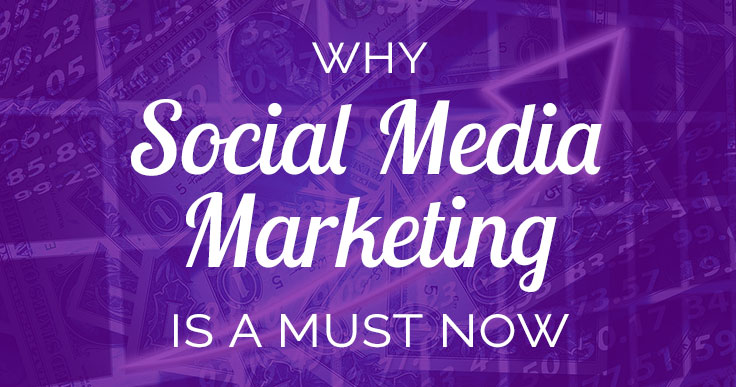 Considering social media marketing for your business?
Wondering if it's worth the time or money?
All over the world, people spend close to 700 million minutes per month on Facebook. This is exactly the same time it takes a student to earn a standard four-year degree.
And, Facebook is just one of many social media websites on the internet! There are many others like Instagram, Twitter, Reddit, Quora – the list is endless.
But, why is social media so important?
Marketing is no longer about the stuff that you make, but about the stories you tell. ~Seth Godin
Your product may be good, but the way you make it look on social media is way more important.

Post overview video.
Looking at the marketing career graph of famous marketers, they have focused more on social media than anything else, because they know the effect it has on people. This is how they've become good marketers. Let's substantiate this with an example.
Have you seen the "Don't Go There #LiveThere" commercial for Airbnb? While the entire video speaks of a very general thing – staying in a hotel – the way it has been presented is phenomenal. You see the video and you feel like "I need to stay in Airbnb at least once."
That's how you can influence people's minds and thoughts.
Pacman to the Print Media
Remember that game Pacman we used to play as a child? Social Media and the internet have done exactly this to the traditional print media: eating up the Print Media. To put it in simple terms, social media has taken over print media to a great extent.
For me, if I want to read the news, I don't even think about the newspaper. I just pull out my mobile phone and start browsing social media or the internet. In fact, most of the news I'm looking for is all there on Facebook.
The number of people opting for the traditional print media is going down considerably. Facebook pages of Fox News, Washington Times, buzzfeed, and other popular pages, have all the news people want. Then why buy the newspaper when you can get the information right when you need it?
Did You Know: The famous and most-read encyclopedia, Britannica, is wrapping up its print edition after a long 244 years? Whoa! I'm sure social media wasn't a boon for this company.
Little Investment and Huge Profits
There are a huge number of Facebook and Instagram pages which are selling something through the platform. Per Facebook, there are around 40 million active small business pages, and the number is growing! On Instagram, there are close to 1 million advertisers.
One of the coolest things is that it's an inexpensive means to reach a large target audience in a limited time. Even stores like Adidas, Nike and Puma are using social media to promote and sell their goods – and why not? When buying a product, the first thing people do is check for the price online. In fact, Forbes reports that 94% of businesses are using social media, and most of them agree to it helping their expansion.
Opening doors to so many customers
According to the figures, more than half of the world's population is registered on various social media platforms. This makes it even easier for businesses to target and acquire the required customers. In fact, businesses acquire a massive number of customers through social media websites like Twitter, Facebook, LinkedIn and the others. Social media opens doors to so many customers that would not have been possible otherwise.
You'll know your customer so much better
Social media has made it much easier for businesses to interact with each other. Whatever your business is, you can answer all the customer queries and it does not even take your much time. Some of the most common ways which businesses use to interact with their customer are Question and Answer Polls and comment games. These help to generate a two-way conversation between the customers and the buyers. It also helps in improving the customer engagement and building the customers' trust.
A Recent Experience: A day at the Shopping Mall
Quite recently, I was on a shopping spree with my parents. I had with me a t-shirt to exchange due to improper fit. However, the sales person at the showroom refused to accept my exchange request due to certain "reasons." I was instantly irritated and told him that I would report the incident on social media and tarnish the store's reputation. After that, the store manager came to me and told me that it was a "technical mistake" on their part and I can exchange the thing I had come for. THIS is the POWER of social media.
Of course, I substantiated my argument and then threatened to tarnish the reputation on social media, but without this powerful weapon it would not have been possible.
Social media is now a very prominent part of our day-to-day lives. Can you imagine waking up without scrolling through Facebook? Or having a life where you no longer stalk your favorite celebs on Twitter? It might work out for a day or two, but beyond that – nope!
So we are saying… "Social media is not part of the internet, Social media is the internet."
I am sure social media is a part of your life as well.
What do you feel about the most powerful weapon on internet? Do you feel it has made a difference to your life – and business?
Please leave a comment about social media marketing as regards your business.