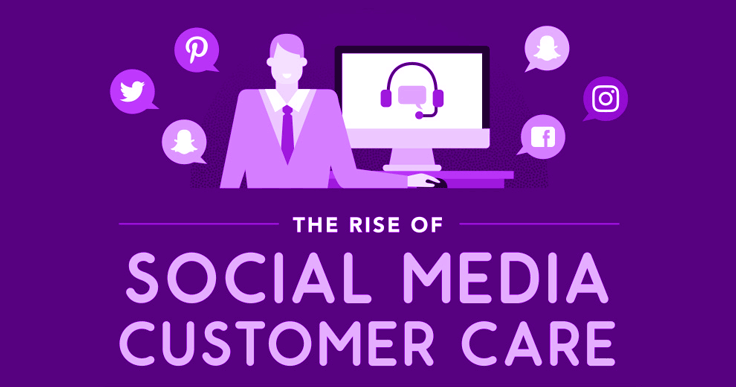 Want to provide stellar customer service?
Be where your audience is! Social media.
For any business, whether online or physical, one of the most important aspects is customer care. If your customers aren't happy, then you won't get their repeat business, and you'll also lose recommendations and reputation. You may seriously struggle to bring in new potential customers!
One of the most efficient ways to provide customer service today is via social media. Social networks such as Facebook, Twitter, and Instagram provide businesses with the ideal way to deal with customer problems and queries – efficiently and affordably.
There are numerous benefits that come with using social media for customer care, many of which are outlined in the infographic provided by the experts at WebsiteBuilder.
The infographic outlines the rise in social media customer care, and how it is changing that way that businesses interact with their customers on a day to day basis. It also explains in detail why more and more people are turning towards this method in favor of other methods, and how to get started.
People no longer want to pick up a phone and talk to someone, nor do they want to wait for a reply to an email. Social media provides the perfect middle ground, with customers able to get a response almost instantly, while talking to a real human being rather than a machine.
Not only that, but other people are able to see the response that a company gives. As long as the company responds to a query in a positive way, this can only be a good thing.
If you're new to using social media as a way to provide customer service, be share to check out The Rise of Social Media Customer Care by Website Builder for some handy tips and tricks.
Let us know in a comment how you'll implement this advice in your own social media customer service!