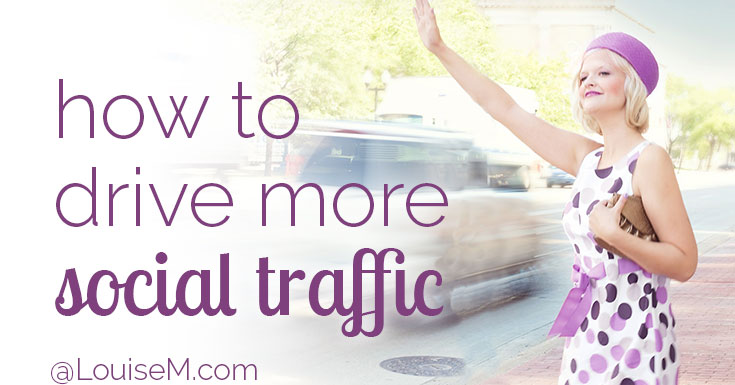 Would you like to drive more social traffic to your site?
Get your readers to help!
Visual content is 40 times more likely to get shared on social media than text alone.
But right now, it's insanely hard for visitors to share the images on your site. This means you're missing out on a ton of easy viral traffic!
Here's a FREE tool that takes ONE minute to install, and makes it easy for readers to share your images – with a link back to your site!
Image Sharer from SumoMe works on any platform, no plugin required.
I've added it to my site to make it easy for you to Pin, Tweet, or Facebook-share any image.
The clean toolbar pops up as you mouse over any image. Use the default social icon colors, or choose your own. I'm experimenting with a vivid lime green – what do you think?

You can also choose where the icons appear on your image. I have other things that pop up in the corners, so I chose center.
You can decide whether the post title is pulled in, or your image alt tag.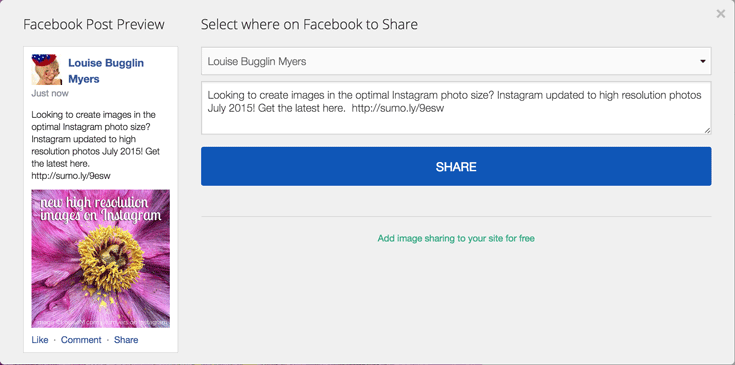 I'm trying the image alt tag, as I'm looking for more Pinterest shares. Pinterest's own PinIt button pulls in the alt tag, but my platform's PinIt button does not. A request from me to you: when pinning from my site, either use the PinIt button in your bookmark bar (if you've enabled it) or this handy-dandy ImageSharer.
Don't forget to add your Twitter handle in the settings, so you'll be tagged when someone tweets your image.
Upgrading to Pro gives you more options, including removing that tiny ad tempting others to get their own SumoMe.
Go ahead and try Image Sharer on this post! The image at the top is perfect for Twitter, and the one at the bottom is great for Facebook and Pinterest.
More details on SumoMe's site, if you're still deliberating. But this seems like a great tool to me.
Image Sharer makes it so simple for your readers to share the images on your site and link back to you, driving social traffic to your site! Will you give it a try?