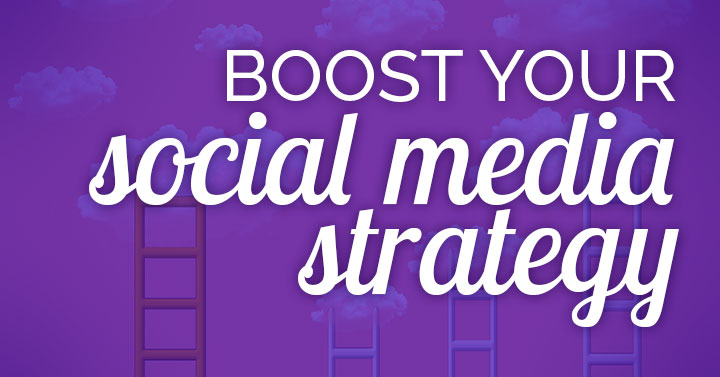 How's your social media strategy working for you?
Want to improve in 2019?
What plans have you put in place to strengthen your social media tactics to help you grow your business this year?
Now is the time to evaluate your old social media marketing approach to figure out how to improve your marketing campaigns for the coming year.
To have a sustainable social media marketing strategy, your social plan must be:
Your objectives for social media marketing in 2019 must be included in your plan.
In this article, we have put together some vital steps to enhance your social marketing strategy.
Plus, a video from Neil Patel: 7 social media predictions that will happen by the end of 2019.
Read on!
Evaluate your 2018 social media strategy
Success in any business depends on how well you understand your current strategy and plan your next campaign.
So before you can successfully boost your tactics for the new year, you MUST calculate how your existing strategy is working.
Consider the following questions:
Which social networks are working for you now?
Which social media strategies are best for your current campaigns?
Are your present tactics still relevant to your goals for 2019?
Sometimes it's difficult to answer these questions. But to figure out your next powerful strategy, you must determine what is working and what's not working for your business.
For example, is Google+ working for your social media marketing efforts? If yes, start looking for the best alternative, because Google+ announced that they're closing their doors.
Has Twitter been good to your social campaigns? If not, get rid of it and focus on social platforms that are working for you.
Here are a few reasons why you should STOP using a social media site:
After a long time of investment nothing is happening – Let's say you have a presence on four major social platforms. You manage your account correctly according to each social site. Three of them pick up with an amazing return on your investment (ROI). But nothing is coming out from the forth. It's time to give up the site because your buyer persona is not there.
No approach is working – You have applied all the best tips you know based on how each platform works, and hired the services of expert social media marketers, yet you're not making any headway. It's time to quit.
Now, research other networking sites where your target market hangs out.
Here's what to do to find your target market on other social networking sites:
Pinpoint the social networks that are driving more web traffic and conversion to your website.
Your competitor's audience is your target market. So find social platforms where they're most active and engage as well.
Create a poll on Facebook and other social media sites to find your buyer persona.
Send out surveys via emails to identify your audience.
Being able to determine these areas will enable you to boost your social media marketing processes for 2019.
Set goals to tackle your biggest social media needs
You will always read articles, listen to podcasts, and watch video content that tells you to set goals and objectives. Why?
Because goals are top-level elements that will aid you to address your biggest marketing problems.
For instance, If you plan to use Twitter to boost your social media marketing in 2019, understandably that's your social media desire that must be met.
Therefore, set goals to tackle that need. This simply means that you set objectives for specific needs–realistic goals that you can accomplish across social sites.
But you might be wondering…
How to identify social media issues that must be fixed
Study your social media analytics. All major social sites have an analytics dashboard to help you monitor your social media performance.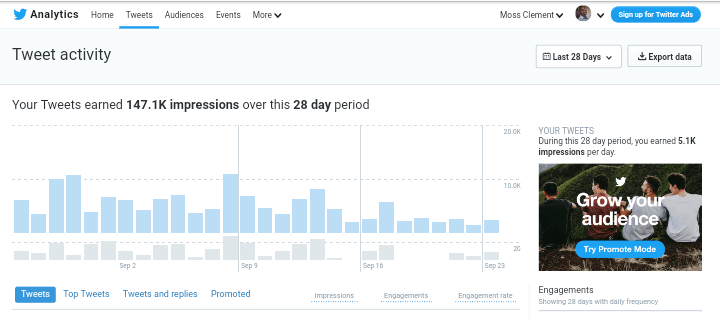 The data from your analytics dashboard will enable you find issues in your current strategy and help you set realistic social media goals for your next campaign.
READ: How To Make The Most Of Your Twitter Analytics
Choose content to schedule and post on social media
The foremost reason to schedule content for posting is to maintain consistency. The content schedule will aid you with consistency across social media and help you to retain your prospects.
It will also assist you with content gaps and figuring out what works and what doesn't for your audience.
Nevertheless, you schedule schedule any content just for the sake of it. You must choose valuable content that will engage your audience.
According to Sprout Social Q3 Index for 2016, 58% of respondents said posting too many promotions on social media was the most annoying experience from brands.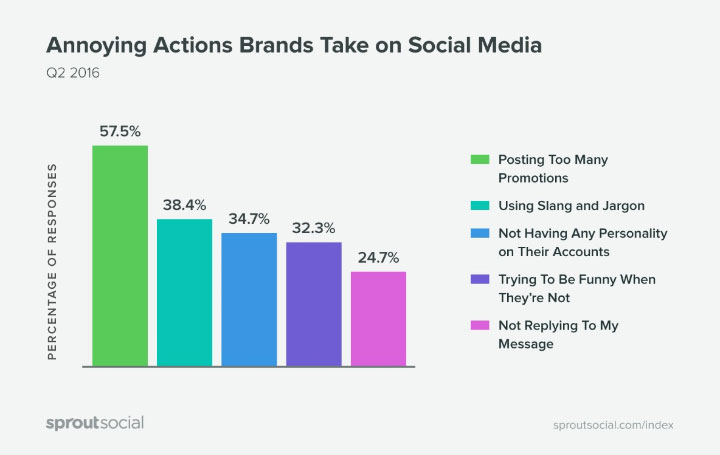 What content should you be posting on social media? The quality of your content speaks volumes. So make it your number one priority to always share value.
Pro tips:
Make sure the content you share is valuable and informative.
Let your content be conversational and entertaining.
If you share promotional items, don't overdo it.
Make a point to interact with your audience, especially those who comment on your content.
As Sprout Social indicates, sharing too many promotional materials might hinder your online success.
Implement Stories in your social media strategies
The use of stories in your marketing strategy is the latest trend for marketers across social media channels.
According to HootSuite, 64% of respondents said they have used Stories in their social media tactics.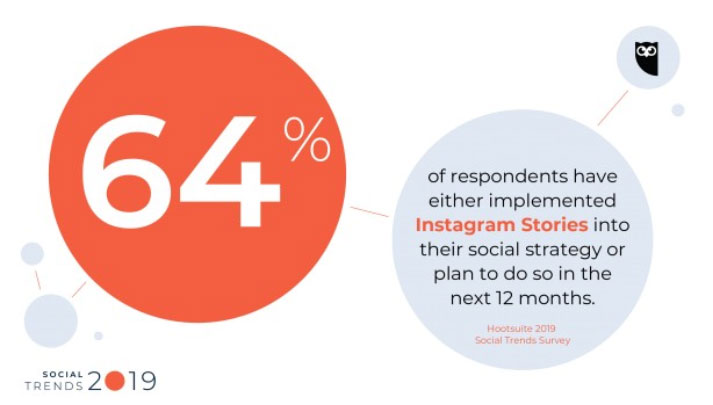 According to Block Party, from Q2 2016 ~ Q3 2017, social media Stories saw a significant growth–15× faster than feed-based posts.
That staggering number does not include Stories from YouTube, Google Accelerated Mobile Page (AMP) Stories, and Netflix's Stories.
Furthermore, a chart shared by Facebook's Chris Cox shows that social media Stories will soon surpass feed-based posts as the foremost way to distribute content.
For more proof of the potential of Stories, the graphic below shows how social media users across different platforms are using Stories. This includes:
Facebook
Instagram
WhatsApp
Facebook Messenger
Snapchat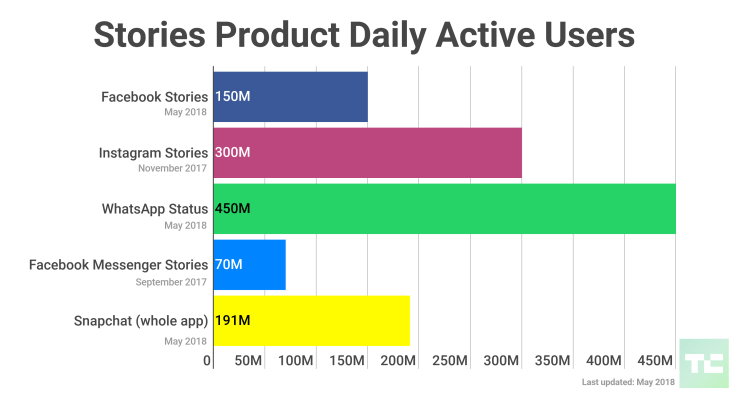 Stories are increasingly attracting more and more marketers because they can be created on your smartphone and consumed on the go. It is a trend that will continue to grow beyond 2019.
Pro tips:
Start testing your social media strategy with Stories.
Endeavor to create Stories that are specific to an audience.
Apply different Story structures to your campaign to identify the best structure for your Stories.
Don't fail to use the Stories "Highlight" features to upgrade your strategy.
Segment your audience across social media
Did you segment your social media audience in 2018? I doubt you did…
Read this, and you will for the coming year!
Why should you segment your social media audience?
People in your audience are at different phases of their journey. They have different wants and needs and must not be given the same content as a solution to everyone's problems.
That's where segmentation comes in…
But it is strange that most marketers fail to take audience segmentation into consideration.
Segmenting your target audience will assist you to better understand each segment's needs and wants – where they are on their journey.
In other words, what issues they are dealing with and how you can provide a solution in the form of content.
For example, let's say John and Mark are your target audience. But John's journey at this stage is to set up his new business blog.
Mark, on the other hand, is a seasoned blogger who is looking for ways to drive more traffic to his blog.
Here, you can clearly see that they are NOT at the same stage of their blogging and content marketing journey.
So if you offer both of them a content on "how to setup your new blog," obviously John, who is looking for a way to setup a new blog, would benefit from the post.
And Mark would not even look at it, because he has gone past that stage.
Segmenting your audience will give you a comprehensive understanding of your buyer personas and aid you to share content that addresses each segment's journey.
Include micro-influencers in your 2019 social media strategy
Are you working with micro-influencers in your current social media campaigns?
I bet you're not. So when planning your strategy for 2019, include micro-influencers to work with.
Although micro-influencers have a smaller audience, they interact and engage more with their audience – something their macro and mega influencer counterparts are not doing.
In simple terms, they have a highly engaged social audience who view them as experts and trust their recommendation.
How to find micro-influencers in your niche to work with
There are many ways to find influencers in your industry.
The easiest way to find micro-influencers is to use BuzzSumo.
Here's how…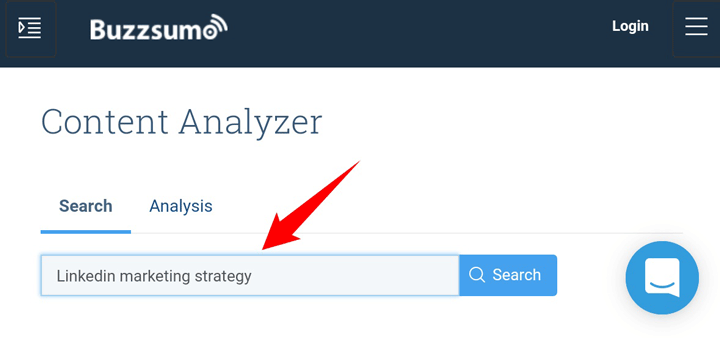 Simply open the software and enter your target keyword or keyword phrase. The results page will show you the top performing blog content based on your search query.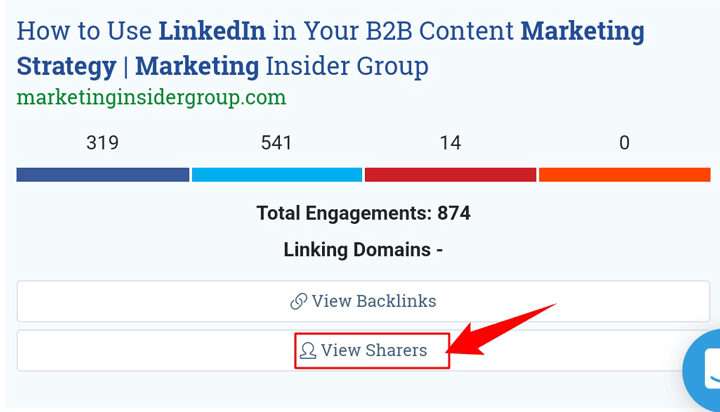 From the result, sift out those relevant to your topic and focus on them.
Next, click on the "view sharers" button to see all those who shared the content.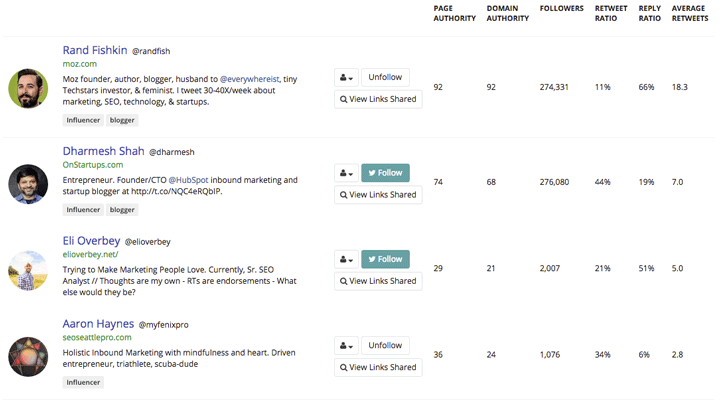 It will present you with a list of those who shared the post. From you can select those you see fit to work with.
These are people who are ready to promote your article to their audience because they're already interested in your topic.
7 social media predictions for 2019
Let this video from Neil Patel inform your social media strategy, too!
Neil says:
Social media is about to change and unless you follow the tips in this video, you're not going to do well. Today I'm going to break down seven social media predictions and trends that'll come true in 2019.
Conclusion
We all need the best social media holiday tips to scale our business during the holidays and move into the new year.
The tips in this article will help you upgrade and strengthen your social media marketing strategy in 2019.
When you are planning your social media campaign for the new year, take note of the points we highlighted in this post:
Evaluate your 2018 social media strategy.
Set realistic goals to tackle your biggest social media problems.
Choose what content to schedule and post on social media.
Apply social media Stories in your strategy.
Segment your target audience.
Include micro-influencers in your 2019 social media campaign.
These the vital points to improve your small business marketing!
Implement them, and you're sure to boost your 2019 social media strategy.
What next? Get the Social Media Strategy Workbook to help you plan.
Only $15, and includes a BONUS issue of my best-selling Content Planner.
• • • Click here to grab the Social Media Strategy Workbook! • • •
You'll be glad you did!