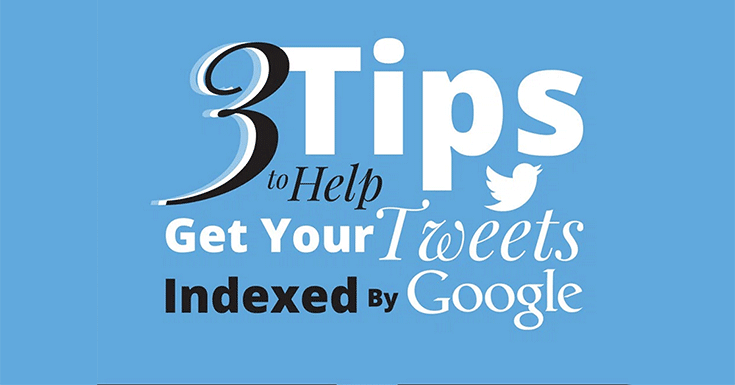 Are your tweets on Google search?
Should you care?
Google is now indexing tweets, and this infographic from Dustin Stout shows us how to get ours to appear in search results.
Twitter is known as the place to get the hottest news. The addition of indexing tweets means Google has more breaking news stories available to searchers. Wouldn't you like to be found in the search results?
You can actually see how many of your tweets are currently indexed by googling your Twitter profile, like so:
site:https://twitter.com/Louise_Myers
I had 355 tweets indexed. How about you?
This short video from Jay Baer explains how Twitter and Google now work together:

Check out the infographic. While some of the factors are tough to control – you're probably not going to get a million followers overnight, nor get a bunch of backlinks to your tweets – I see two things we can easily control.
Include images.
Include hashtags.
Every tweet linking to your blog posts should contain an image. Your posts really must have images anyway, so this just means taking a few seconds to include the image with your tweet.
I have a very helpful post that makes tweeting images a snap:
How to Schedule Tweets with Images in 5 Minutes a Week
For everything you need to know about Twitter images, get the book!
Double Your Visibility with Twitter Images
No excuses now – tweet images with hashtags and get those tweets on Google!
Image courtesy of dustn.tv