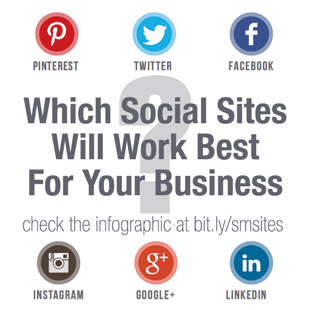 Which social media sites will work best for you?
Take a look at the social media stats on this infographic.
I love its hints about the best uses and type of participants on each site. This clues you in as to which sites might be particularly useful (or not!) to your marketing strategy.
Pinterest, Twitter, Facebook, Instagram, Google+ and LinkedIn are represented. Which sites are you active on? Which do you plan to add to your mix?
Check out the social media comparison infographic from Leverage and share it on your social media sites!