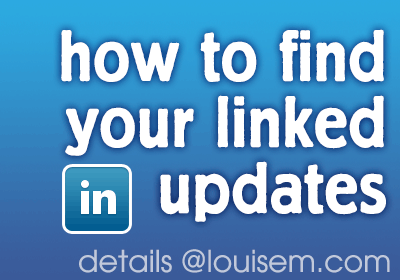 Looking for your LinkedIn updates?
Last year, LinkedIn removed your updates, or activity feed, from your LinkedIn profile page.
Sometimes you just need to find something you posted recently! Have no fear – I discovered where to find those elusive updates.
How to Find Your LinkedIn Updates
Go to the LinkedIn Home page, where you see all the updates from your connections.

At top right of the activity feed, click on All Updates, and then Your Updates.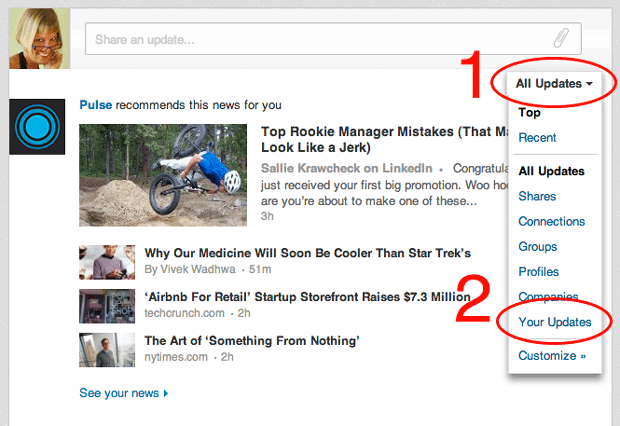 Voila! Your updates for the past 4 weeks (28 days).
Find what you were looking for in your LinkedIn updates? Share this with your connections!